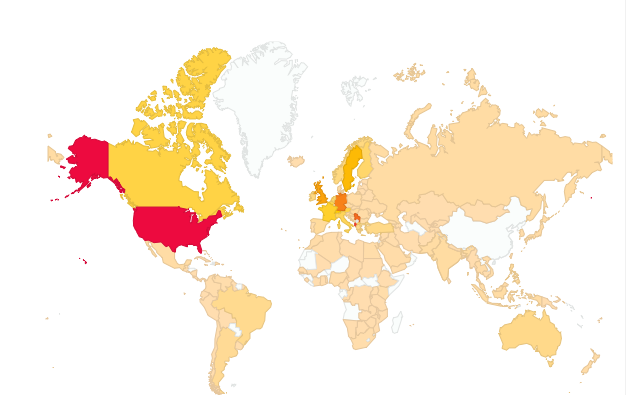 KOSOVO DIASPORA GLOBAL READERSHIP: 157 COUNTRIES
By: Kosovo Diaspora August 20, 2013
The Kosovo Diaspora blog is an information portal dedicated to Kosovars living abroad and at home, friends and the general public interested in Kosovo. Over the past few months the readership of the KosovoDiaspora.org has increased tremendously. The new statistics explain that the blog has reached a global readership across 157 countries in the six continents. This explains that the achievements of people of Kosovo origin have been ample and across different life walks and continue to inspire people around the world.
Readers come from the countries with red and orange color in the map.
Visit KosovoDiaspora.org to stay up to date with achievements of Kosovars abroad. Like us on Facebook or Follow us on Twitter.