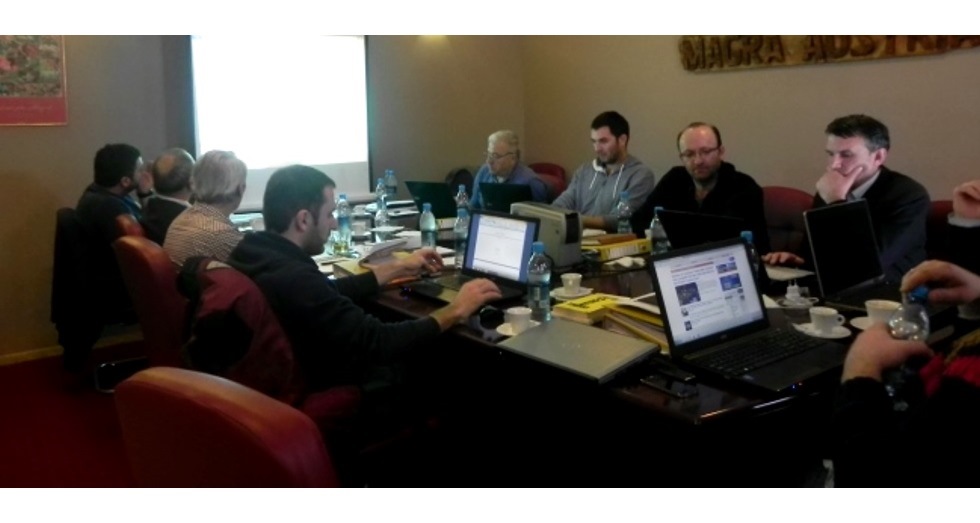 Kosovo Develops the Road Map for the Diaspora Registry
By: Kanarina Shehu February 11, 2015
The first week of February 2015 has marked the finalization of the Road Map for the Diaspora Registry. On February 6 to 8, Representatives of the DEED project, along with the commission that was appointed by the Kosovo's Minister of Diaspora, Mr. Valon Murati, held a workshop in Boge, Kosovo, to review, draft, and finalize the Road Map for the Diaspora Registry. This commission consisted of officials from the MoD, the Kosovo Agency of Statistics, as well as academics from the field of statistics.
The Diaspora Engagement for Economic Development reports that the workshop began with an initial review of the process that is already in place for registration of the diaspora. At this phase, what has been accomplished thus far as a result of the diaspora register was discussed, and future steps, including possible initiatives, were taken into consideration. This phase also included planning for future activities as well as budget scheduling and planning for the remainder of the process for the diaspora registry.
On the following day, the plan for awareness and public information in regards to the registry were discussed and drafted. The final draft included a plan for public awareness campaigning, as well as other activities which will work towards making the diaspora registry more prevalent in public media.
On the final day of the workshop, February 8, the draft concept document for the diaspora registry was reviewed, and the plan for public awareness was revised, thereby bringing the workshop to a conclusion.
*The Diaspora Registry process is developed by the Ministry of Diaspora with the aim of strengthening Diaspora's ties and participation in policy development processes in Kosovo. The Kosovodiaspora.org platform has partnered with the MoD and Diaspora Engagement for Economic Development (DEED) to promote the registry among our widespread diaspora communities across five continents.
If you are a Diaspora member and would like to register, please click HERE.