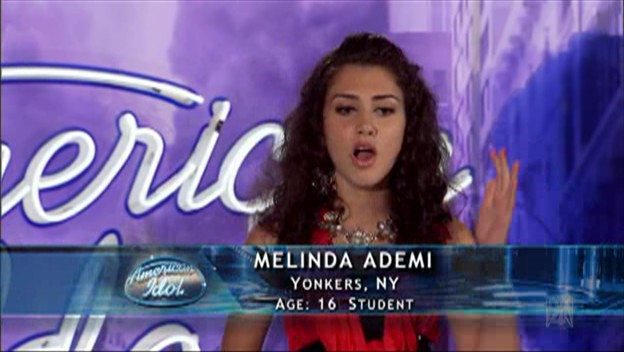 Kosovar Youth: Melinda Ademi (Singer, American Idol Contestant)
By: Kosovo Diaspora August 5, 2012
Melinda Ademi, a U.S. national born in Kosovo, came into the news as a contestant at the American Idol Season 10. In several of her interviews she talked about Kosovo, how her family won a Green card and why they left Kosovo during the war.
In her auditioning interview she stated: "My farther decided to try the Green card lottery so we can have a better life. If I was back in Kosovo I would not have the opportunity to sing." On January 19, 2011, News Day reported: "Victoria Huggins steals our heart, Melinda Ademi our soul on American Idol."
Her story also got reported on the website of the international music channel MTV, who wrote:
"Yonkers, New York, native Melinda Ademi, a 16-year-old daughter of Albanian immigrant refugees from war-torn Kosovo, had the kind of dramatic story arc custom-made for "Idol." But she also happened to have some serious pipes too. Her "If I Ain't Got You" by Alicia Keys won her a golden ticket, inspiring Tyler to quip, "You won the lottery twice.""
Her three minute story on American idol was viewed by more than 26 million viewers in the U.S.
Read about more about Melinda Ademi: