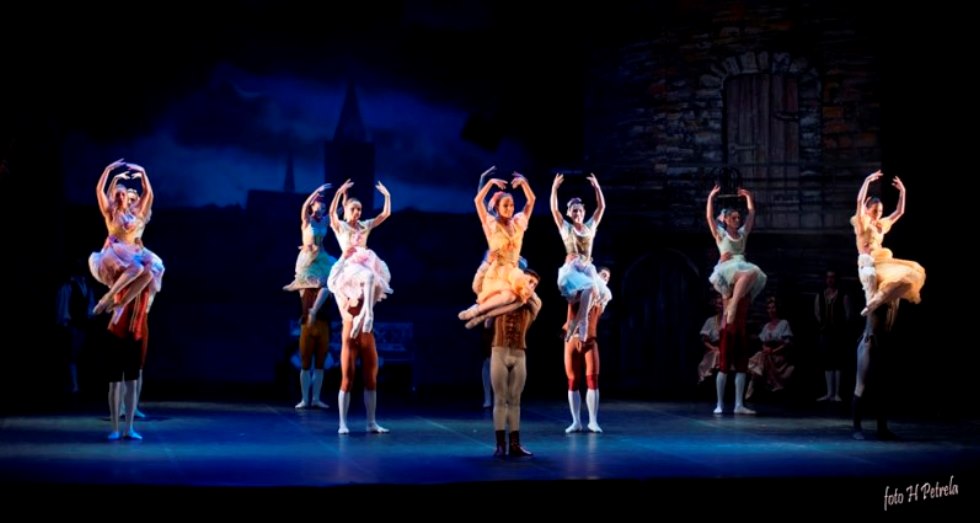 Abetare Hyseni Plays Coppelia in Italy
By: Kosovo Diaspora January 30, 2015
Abetare Hyseni was the only ballerina of the National Ballet of Kosovo, which played on "Coppelia" show choreographed by the Albanian Ilir Kerni in "Luciano Pavarotti" theater of Modena, Italy.
On 16 January 2015, the Kosovar ballerina Abetare Hyseni played with National Ballet of Albania in "Coppelia" dance show in "Luciano Pavarotti" theater in Modena, Italy. "Coppelia" was premiered during the last year in Prishtina, Kosovo.
KultPlus reports that "Coppelia and La Stravagnaza have opened the 2015 season of Luciano Pavarotti Municipal Theatre of Modena, Italy."
The Kosovo Ballet is a very active troupe, dancing in performances of the highest professional quality. With hard working dancers and director, they work intensively with great devotion and with great for this difficult yes beautiful form of art.
The Albanian National Theatre of Opera and Ballet rebuild its way of performing international and national repertoire, despite country's economic transition during 1992 – 2010. Today, T.K.O.B. normally develops its activity, in order to increase the development of theater in contemporary concepts.