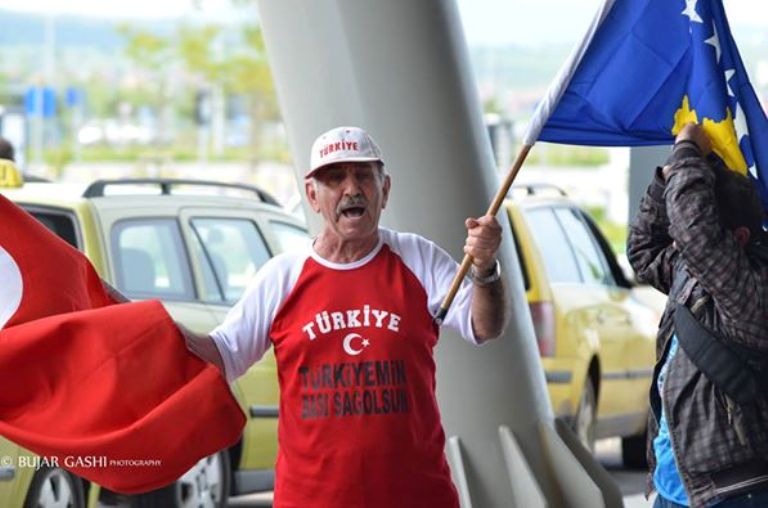 Kosova-Turkey, second international friendly!
By: Valon Xoxa May 20, 2014
Turkey has been chosen as the second challenge. The Kosovar team will be playing its second FIFA international friendly match on Wednesday at 18:00 pm at the Adem Jashari stadium in Mitrovica.
The Kosovar Football Federation (FFK) through its president Mr. Fadil Vokrri has announced that Mr.Fatih Terim, the Turkey National President was interested for such a match to occur.
Around 14:00 pm, the Airplane carrying the Turkish National Team has landed at Prishtina International Airport (Adem Jashari). Mr. Fadil Vokrri and other well-known Kosovar Football figures have had the chance to welcome and host the arrivals alongside their leader, Mr. Fatih Terim.
"The Emperor" has handpicked the best Turkish players on its upcoming game against Kosovo, including the Borusia Dortumnt Star, Nuri Shahin.
The Turkish team had been welcomed by a group of Turkish fans from Kosovo, whom during their arrival; they had called the names of each player.
The arrival of the Turkish team at the Swiss Diamond Hotel in Prishtina. 
The original article was posted at Koha.net- Click here to read the original article.