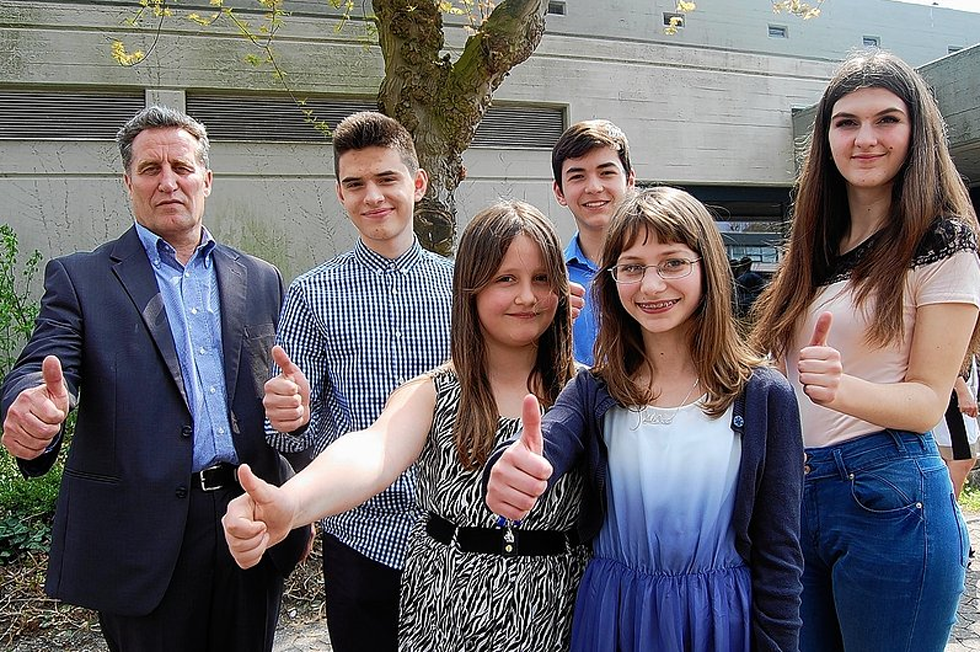 Kadri Bekteshi, Keeping the Albanian Tradition Alive in Germany
By: Albina Makolli January 30, 2014
Kadri Bekteshi doesn't stop. He is always on the move, enthusiastic about engaging Kosovo's diaspora youth in intellectual activities. Although it has been some time, it is worth telling the story of a competition he organized.
This event consisted of Albanian classrooms competing against each other for intellectual glory, as well as raising awareness for the Albanian community in Germany. The diaspora in Germany has the potential to offer great things for Germany, Kosovo, and Europe as a whole. The Chair of the EU Foreign Affairs Committee, Elmar Brok, was present for the event. He was honored by the association Kosovo 81, lead by Kadri Bekteshi. Bekteshi always looks out for new opportunities to engage EU politicians in his social activities, especially when it may present new opportunities for the Albanian community in Germany. Mr. Brok stressed the importance of cherishing Europe's cultural wealth and encouraged young Albanians to remember their language, culture, and traditions.
The competition covered several disciplines: Geography, Albanian grammar, society, literature and history. Out of nine schools, two schools currently share the first place, a school from Bielefeld and a school representing Viersen. Those 'Albanian schools' as referred to in this post, are small groups of Albanian students who attend German schools, and decide to additionally attend Albanian lessons after their regular school hours.