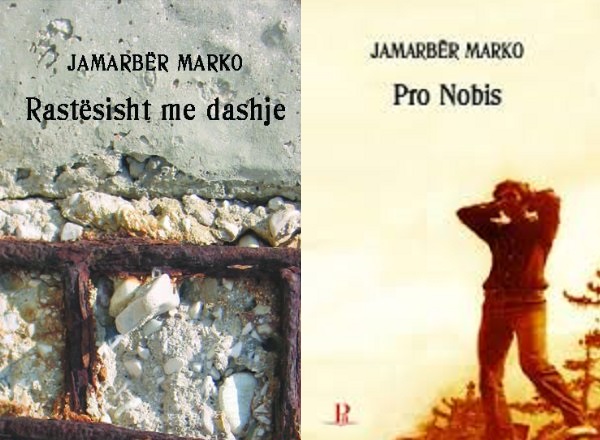 Jamarbër Marko's poetry honored in London
By: Fitim Salihu October 4, 2014
 Jamarbër Marko's poetry collections Pro Nobis and Coincidentally on Purpose  were presented on a poetry night organized in London. The collections were published by the  'PA' Publishing House. The event was organized by The Albanian Center, which has just launched its activities in the UK.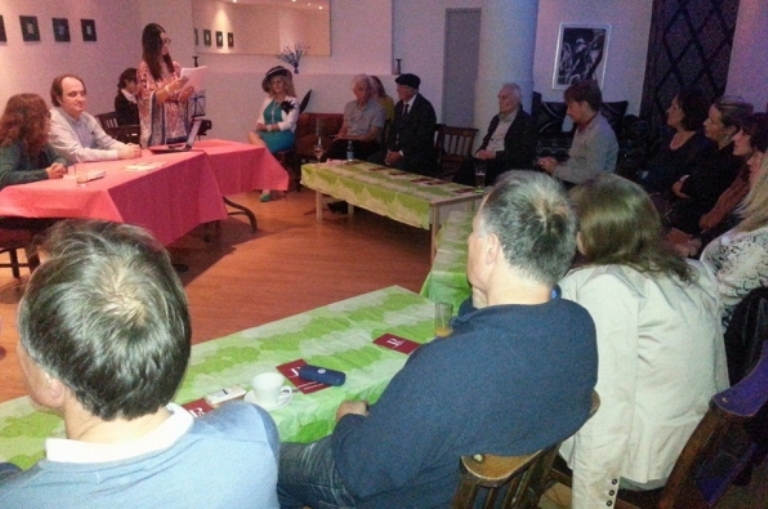 Feride Berisha, the publisher of the collections, spoke about the life and work of  Jamarbër Marko. She emphasized that Jamarbër Marko created his own identity as a poet, despite of the fact that he was the son of the famous writer Petro Marko and the famous painter Safo Marko.
The evening was held in a pleasant spirit accompanied with a warm conversation about various aspects of the life and work of the poet Jamarbër Marko.
The original article was posted at Zëri. Click here to read the original article.