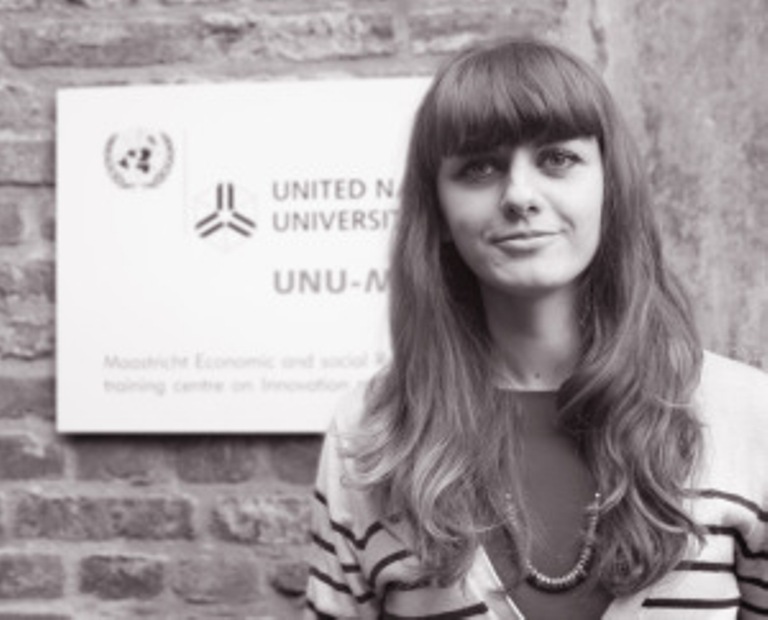 Ilire Agimi's research explores multi-level governance in post-conflict societies
By: Rilind Latifi December 2, 2012
Ilire Agimi is another successful example of a Kosovo scholar, who is enhancing multi-level governance in post-conflict societies as well as making active contribution to Kosovo through her work with local think tanks.
Ilire is another young scholar who is currently completing her PhD in a joint programme of the University of Maastricht and the UN University, based in Netherlands. She is also involved in coordinating a joint seminar series between the Maastricht Graduate School of Governance and UN Development Fund. At the same time, Ilire is also working with the Centre for European Policy and Politics based in Kosovo, where she leads public analysis section. Prior to these activities, she completed successfully her master studies on peace and security at the Institute for Peace Research and Security Policy, in Hamburg.  She completed her undergraduate studies in political science and public administration based at the University of Prishtina in Kosovo.
Ilire is currently conducting research as part of her doctoral studies on modes of governance in post-conflict environments. Her study focuses on the distribution of power and its impact on shifts towards multi-level governance. Her research builds on multidisciplinary literature covering governance, Europeanisation and state-building studies. Through the local governance lens, her research looks into the complex power relations between multiple actors and analyzes the shifts of power from central to local and from state to non-state realms. Focusing on Kosovo, Ilire's research draws on primary data, collected during the period 2010 – 2012.
As part of her ongoing commitment to advance local research capacities, Ilire is currently leading the Kosovo-wing of a regional research project on the political economy of fiscal decentralization in South East Europe. Partnered with research institutes and universities in Albania and Macedonia, the research will result in a series of academic papers and a collection of policy briefs. Ilire is also a member of the SEE Working Group of British International Studies Association and the South-East European Academic Network.
Ilire also works as a Teaching Assistant at Maastricht University on courses in Public Policy, Politics and Governance. Prior to starting her dissertation research, she worked as policy advisor with international aid organizations in Kosovo and provided research consultancies for the government and international agencies. Until 2009, Ilire was lecturer at the Master Program on Civil Society and Local Development at the University of Prishtina.
To view her professional profile at Maastricht University, click here.