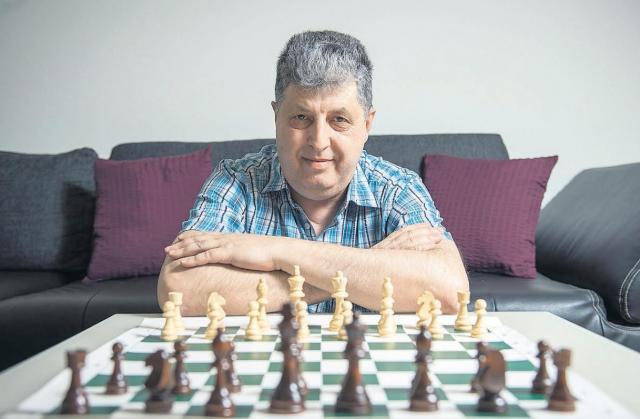 Halit Rexhepi:The hope of the Swiss International Chess Team
By: Valon Xoxa June 5, 2014
While Mr. Rexhepi has been living in Switzerland for 29 years. He is still a holder of B visa, a status that makes him a long stay visitor; however the residence status does not hold Mr. Rexhepi back from being a stellar player. He is the one of the best chess players and is willing to represent Switzerland wholeheartedly.
Mr. Rexhepi is so far the person with the greatest chances of representing Switzerland at the International Chess Competitions for people with damaged hearing. So far, he has an impressive record of being three times selected as the champion of chess for people with damaged hearing.
"When I am playing chess, I forget about all my problems," says Mr. Halit Rexhepi. One thing he does not forget are his cigarettes. While playing at the 2008 chess competitions at St. Gallen, he could not focus due to restrictions on smoking. Playing for hours without smoking was just too difficult. He is not convinced that a ban on smoking is rational because "this way we would have to disqualify the players that have garlic breath," jokingly argues Mr. Rexhepi.
Halit Rexhepi and his family had moved to Switzerland 21 years ago. After finishing high school, he had worked as a salesman at a grocery store. His first hearing aid device was given to him at a Swiss Hospital. Mr. Rexhepi explains that his hearing is damaged up to 70% and is unable to learn sign language, however, he can read lips and that is how he manages to get by. Besides, he jokingly explains that playing chess does not require one to speak.
Initially, Mr. Rexhepi started playing at a chess club called "Kosova", a club initiated from Kosovar Diaspora members in St. Gallen. His numerous wins had motivated him to move forward and win the title of Swiss champion of Chess for People with Hearing Damage. Even though Mr. Rexhepi is not a citizen, he will represent the Swiss team at the World Championship Competition that is to be held in Croatia. The team is consisted of six members and Mr. Rexhepi shall be leading it to success.
The original article was posted at Albinfo.ch – Click here to read the original article.