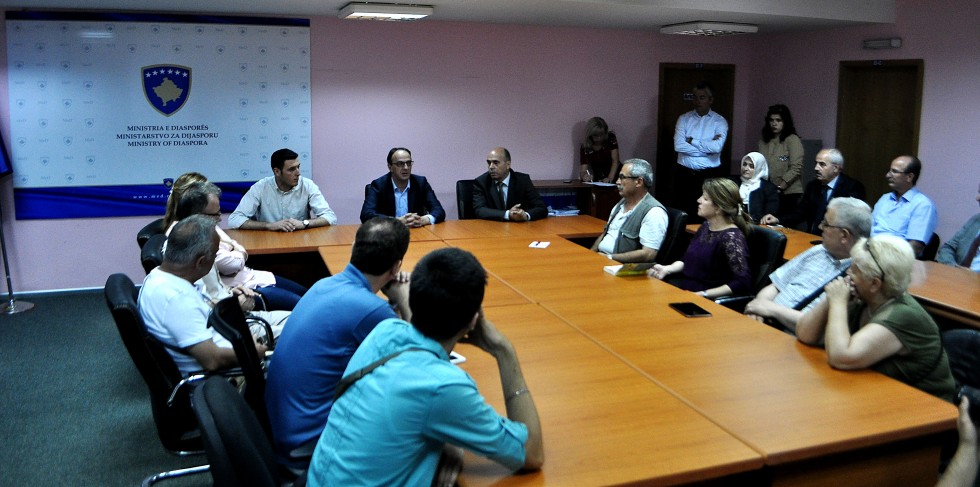 Guests from Turkey at the Ministry of Diaspora
By: Valon Xoxa June 28, 2014
The minister for Diaspora, Mr. Ibrahim Makolli, hosted a group of Albanians from Turkey who had just completed and Albanian language course at the Istanbul Cultural Center.
The Diaspora Ministry has set a long term strategy of institutional care for the Kosovars living abroad. The Cultural Center in Istanbul is a concrete example of institutional care for the cultural preservation of the Kosovars in Turkey; the Istanbul center is the foundation of upcoming centers at other Turkish cities.
The guests were eager to learn of Kosovo and the lives of everyday people here. Their language course, held at the Kosovar Cultural Center, was certified and accredited by the Diaspora Ministry.