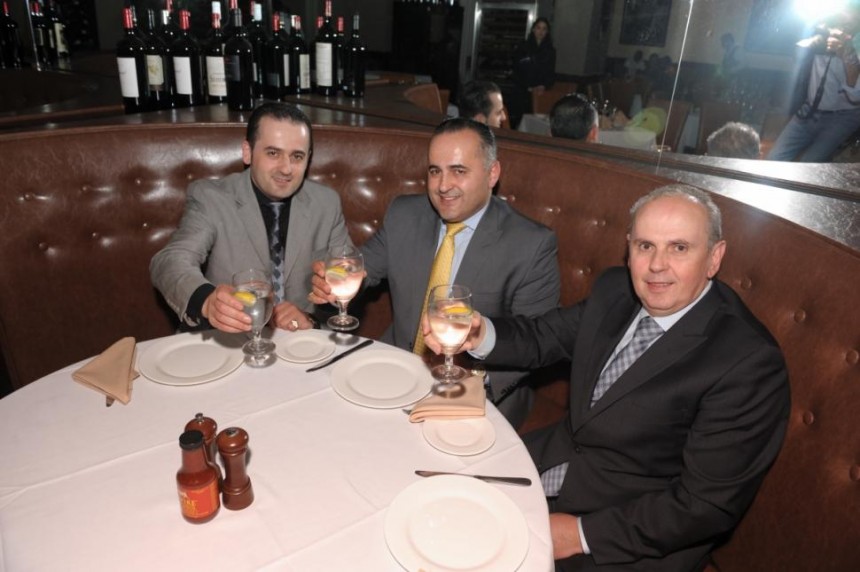 From Busboy to Restaurant Owners in two US cities
By: Albana Rama June 3, 2014
Russ, Jack and Jeff Sinanaj are the trio behnd the successful mini-restaurant empire with over 200 employees in New York City and Arizona.
The brothers grew up in Montenegro and Russ Sinanaj was the first to come to the US followed by Jack and then Jeff. The brothers went through a lot, starting off as dishwashers at a pizzeria and working their way up to waiters at the Peter Luger Steak House. The brothers found their inspiration and passion while working at the restaurant. The road to success has not been easy but hard work and determination finally paid off and in 2005 Russ and Jack opened up their own restaurant along with two of their cousins – the Ben and Jack's Steak House on E. 44th St, followed by four more restaurants, one in Arizona and three in Manhattan.
In an interview for the nydailynews.com Jack Sinanaj said "I am lucky. I guess it's about hard work and believing in your dreams."
The brothers managed to gather $1.2 million when Jeff Sinanaj found a location for the restaurant, the E. 44th St. since he was working as a real estate broker at the time. They started hiring staff including the grill man that worked at Peter Luger and opened up The Ben and Jack's Steak House. It did not take long before the restaurant got good reviews and became a hot stop for diners.