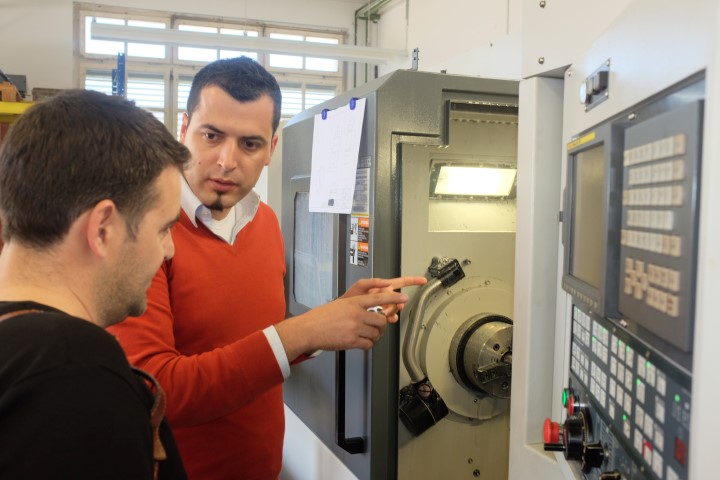 From a Young Migrant to a Factory Owner
By: Valon Xoxa September 3, 2014
Shkëlzen Tahiri is seen working 12 hour shifts at the Sprenger Werkzeugbau AG Factory, where detailed industrial tools are produced. However, there is a twist to his story, Mr. Tahiri is the owner of the factory, it is a company that he manages for 5 years now. Clearly, the company and the factory itself are indicators of Mr. Tahiri's work ethic and dedication.
Originally from Dardanë, Shkëlzen and his family had migrated to Switzerland when he was just 12 years old. His father, a renown carpenter back home had continued with the same profession in Swizterland, whereas Shkëlzen had bigger plans. Shkëlzen had quickly moved upward in the industrialized world by initially getting the education and later establishing a company that supplies brand names such as ABB,Stile etc. Furthermore, the company is well known for supplying goods to markets in Italy and Germany. Shkëlzen does not have an authoritarian feel towards his workers, he is often seen doing the hard work himself, working long hours and taking no days off, he even brings breakfast for his workers on a daily!
Shkëlzen is not a rare occurrence, there are countless stories of migrants working their ways up the social ladder, we are seeing more and more company owners coming from migrant backgrounds. Furthermore, the friendly worker owner approach that Shkëlzen takes has proven to be successful and exemplary. Thus  once again showing that migrants do not only bring a personal story, they bring along a whole new approach of living and doing business.
Full article http://www.dialogplus.ch/