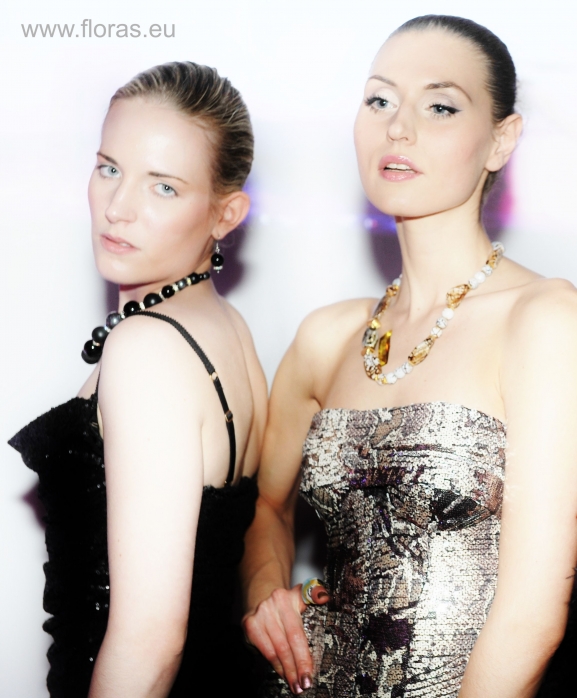 Flora Suldashi – Exhibition in Hamburg
By: Valon Xoxa May 28, 2014
The label Flora S. stands for the highest quality, exclusivity and individuality in fashion and textile industry. Behind this label is the Kosovar fashion designer Flora Suldashi who lives in Hamburg, Germany.
In Hamburg, Germany, the public had the chance to view the creations of Flora Suldashi. Within this fashion event titled "Cocktelkleider"(cocktail party dresses) by Flora.S , the viewers had a chance to see Flora's work and responded positively to the creations of varied neutral colors from gray to dark to rose.
Flora is a fashion designer of Kosovar origin based in Germany. She proudly talks of her dresses and explains that "the dresses presented at this event have been of "Lady Style" made of new materials and small palettes that have been trendy this year, whereas the inner layers are made of natural cotton".
The event attracted over 200 guests and media representatives. At the closing ceremony, the guests were pleasantly surprised by Flora and her decision to freely give 200 scarfs for the guests as a sign of appreciation.