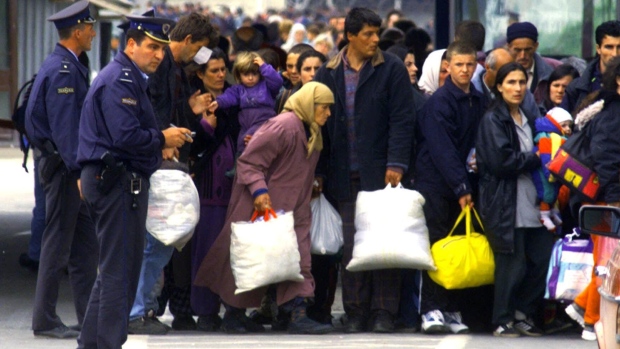 Fleeing Kosovo: a refugee's reflection, 15 years later
By: Valon Xoxa May 17, 2014
From celebrating her 13th birthday on a refugee tent in 1999, sleepless nights and crowded camps, Arta Rexhepi tells the extraordinary story of her life.The following article is a re-post from Mrs. Rexhepi who is about to graduate from the Nova Scotia Community College in broadcast journalism. Currently, she's interning at CBC Radio's Information Morning. She and her family fled Kosovo 15 years ago.
"Packing didn't take long, we had very little with us. Everything we had was left behind in Kosovo. By then everything was probably ash. The next morning, I felt confused. I had a million thoughts going through my mind. I didn't know what to expect.
More than 15 hours of travelling later, we landed in Nova Scotia late in the evening. We were greeted by Red Cross Volunteers, teddy bears, reporters and officials. I was exhausted. I didn't want to go through all the blood tests, fingerprints and long lineups.
Fifteen years later, I have two beautiful children who are Canadian. And next month I graduate from NSCC in Broadcast Journalism. Who knows what's ahead but so far it's been a great challenge.
Happy anniversary to all refugees who came, the ones who went back and everyone that worked with us during the time."
Read the complete article here  and let us know your story HERE.