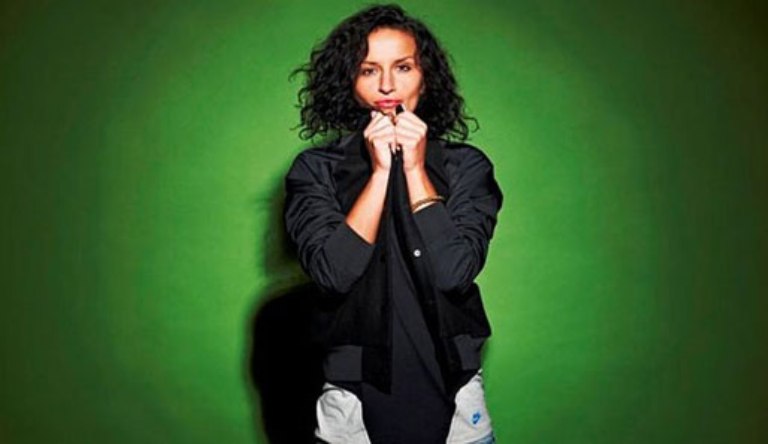 Fleeing home opened new prospects
By: Kosovo Diaspora March 4, 2014
Fatmire Bajramaj fled Kosovo with her family when she was just four. Starting over in a new country was hard but opened up fresh prospects. Her talent brought her not only to the national women's league, but also to the German national team and a world title. Nowadays the 25-year-old is a leading personality for Germany.
As a girl I was best off in goal – or at least that's what the other kids thought. But I never enjoyed just throwing myself at the ball over and over again. I wanted to dribble, send over crosses and score goals. It took a while for the lads to accept me, but when they realized I had some qualities and wasn't at all bad on the ball, they let me play outfield. It even reached the point where the lads squabbled about which team I'd be on.
But why football? Lots of people think it's because I have two brothers, one younger and one older, but it's not true. Football was my big passion right from the start, although I also liked climbing trees and other rough-and-tumble activities. I grew up with sport in the family: my mum played volleyball and my dad football, so physical activity comes naturally to me. I'd say the turning point in my life was when we fled Kosovo in 1992. I was only four. Home will always be where the heart is, but if we'd stayed in the village of Gjurakovc where I come from, it's hard to imagine I'd have had a realistic chance in football. Sure, I'd have played somewhere and enjoyed it, but being in Germany gave me the chance to develop and explore my potential.
Starting over as a refugee was hard and tough. At first we lived in a hostel for asylum seekers in Remscheid and knew almost no-one. My parents had to borrow money from relatives so we could get by. Once they found work we started looking for a place to settle. The place turned out to be Monchengladbach where I went on to lay the foundations for my career. My parents still live in Monchengladbach and regularly come to watch me. It's hard to single out a particular highlight in my career.
I'll never forget winning the World Cup in 2007. But our triumphs at the UEFA Women's EURO (in 2009 and 2013) and with Turbine Potsdam (two Bundesliga titles and the Champions League) also mean a lot to me. I'm still only 25 and, after making a comeback last summer [from a torn cruciate], I want to achieve lots more with FFC Frankfurt and the national team. I have an eventful past and that's shaped me in its own way. If I have kids, maybe I'll be able to pass on what happened to me as a girl: the chance of having a future with good prospects.
The original article was posted at The FIFA Weekly. Click here to read the original article.