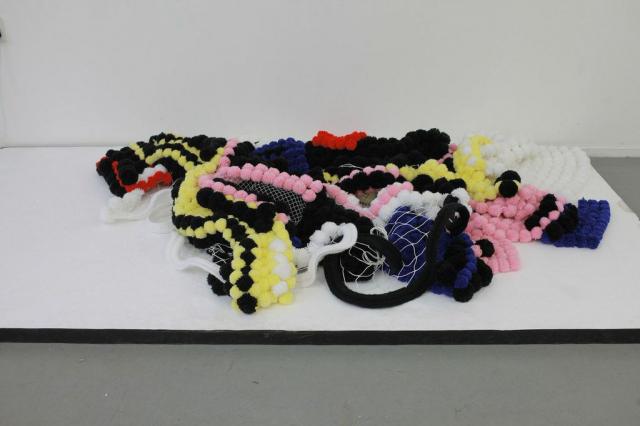 Flaka's winning design at "Swiss Design Awards"
By: Kosovo Diaspora June 15, 2014
The work of Flaka Jahaj recall the national costumes from her birthplace, Kosovo, writes the Swiss media. 
The "Swiss Design Awards" is a cultural event hosted by the Swiss Federal Office of Cultural Affairs. The event gathers designs from categories of: photography, graphic design, fashion and textile design as well as product and structural design. The winning price, given since 1918, this year has been given to 20 people. 3 winning prizes have been given for photography, 9 on graphic design, 4 on fashion design and 4 on product and structural design.
Among the winning names of this year's competition is Fashion Designer, Flaka Jahaj. Flaka was born in Kosovo and raised in Switzerland. Her current life is defined by travels to Paris, London and Switzerland in search of fashion inspiring work. Swiss media are in awe of the inspiring designs that Flaka brought to the competition. The costumes remind the audience of the Kosovar ethnic clothing.
Flaka Jahaj is honored to have had her work appreciated by the jury and has pledged to continue her creative work. She told the newspaper "Tageswoche" that with the amount of money earned from this award, she will cover the costs of her works.
The original article was posted at Albinfo.ch – Click here to read the original article.