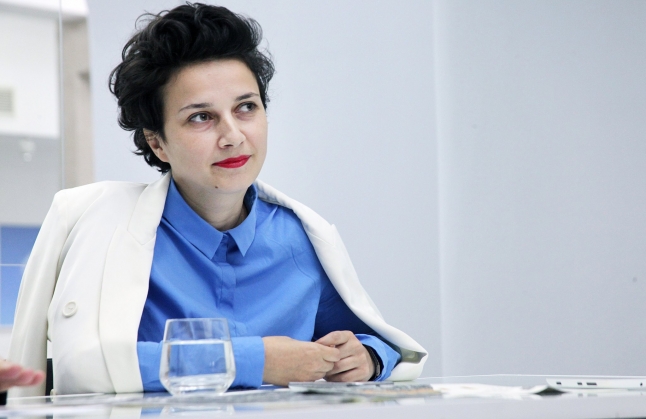 Flaka Haliti in All the World's Futures
By: Kanarina Shehu January 3, 2015
Flaka Haliti, the Kosovar artist who lives and works between Prishtina, Vienna and Munich will represent Kosovo in the 56th edition of the International Art Exhibition of La Biennale di Venezia. "All the World's Futures" exhibition will take place from May 9th to November 22nd 2015 at the Giardini and at the Arsenale and in various other city venues in Venice, Italy.
Haliti, who was born in 1982 in Prishtina, will participate in this event with curator Nicolas Schafhausen from Germany, also known as the founder of several cultural institutions in Europe. The Kosovar artist explains that the visitors to this year's edition in the Pavilion of Kosovo at the Biennale can see a mix-media installation with adapted size to the dimension of reserved space for Kosovo's art representation.
This is the second year that Kosovo participates in this unique event of visual arts. The first International Art Exhibition of the reformed Biennale di Venezia took place in 1999.
The original article was published in KOHA Net.