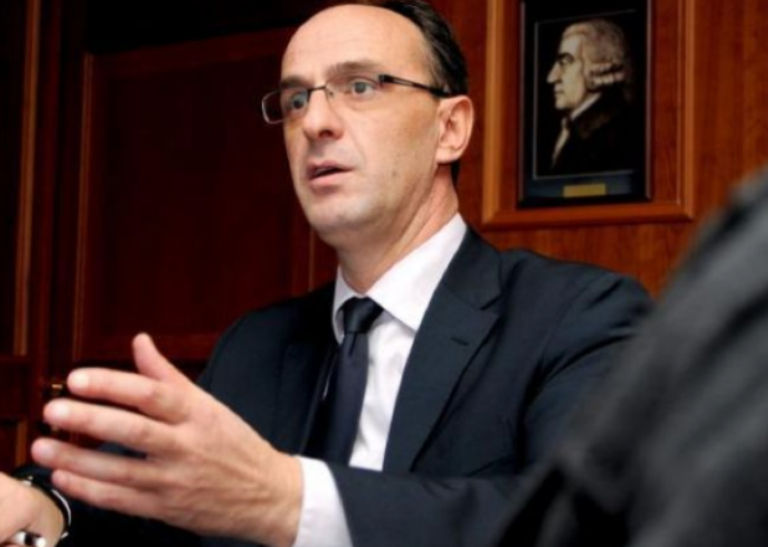 First all inclusive Diaspora Registry, ready for use!
By: Valon Xoxa January 14, 2014
Kosovo's Diaspora Minister Mr. Ibrahim Makolli is eager to see that by the end of September, Kosovo shall have a clear image on the Diaspora members abroad. Within the upcoming days, the Kosovo government shall open its registries online that will in turn make it possible for the diaspora members to apply and fill in the necessary information.
The actual database registry has been ready for use for a month now, however, it was intended that first it goes through preliminary testing stages before it was given to the public. Mr. Makolli explains that this shall be a state of the art system, with legislative protection of sensitive user data.
"We are at the testing stage with the system, it is foreseen to be ready for use by Monday. The system shall work in a secure basis and users should not fear that their privacy is infringed, the database with user sensitive data is secure and protected by the law" claimed Mr. Makolli.
The forms, based on the Ministry of Diaspora, could be found at all the Kosovan embassies and consulates, at all the Kosovan municipalities as well as all the traveling points such as the "Adem Jashari" airport and the Ministry of Diaspora.
"The data collection is intended to be done in three general stages. Initially the forms were distributed throughout the border checkpoints since there was an influx of diaspora community throughout the year end celebrations. Following shall be the distribution of forms and applications at the embassies and consulates, as well as electronic sites,whereas the third stage will begin in the summer" explained Mr. Makolli. Thus it is expected that by autumn, if the process goes well, the Ministry shall have a better image of diaspora statistics.
The database will have a multitude of benefits. Starting from easing administrative procedures, concerning personal documents, assistance with business matters as well as miscellaneous diaspora matters.
For further information upon the procedures, the diaspora community could visit the following page : www.rdks.info
The said project, has been initiated by the Kosovo Government on 24th of last years April, as a Concept Document. Based on it, the diaspora registry shall include information regarding : the number, age, gender,profession, economic and intellectual capacity, their level of organisation.
Having an accurate picture on the diaspora members and their numbers is crucial on understanding the development and economic trends on Kosovo itself. While the latest census brings dilemmas upon the population variation from the previous 81′ and 91 censuses, it is without doubt that the Diaspora is a strong contributor to the Kosovo society, demographic wise as well as economically.
The original article was posted at ALbinfo.ch. Click here to read the original article.