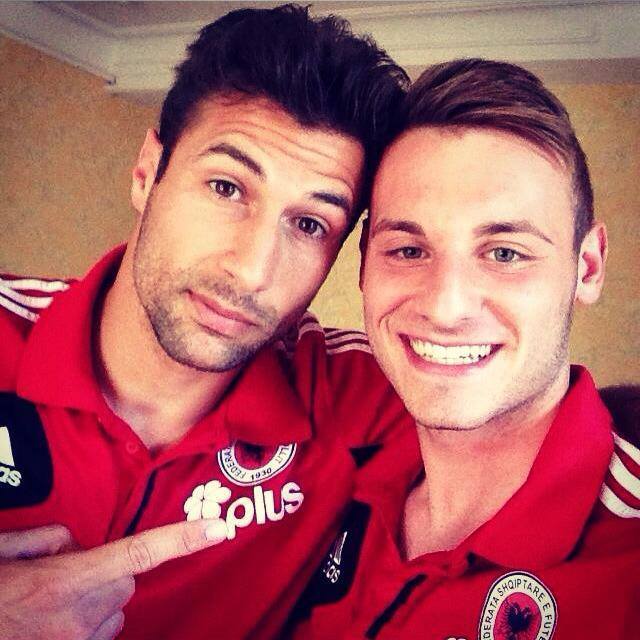 Fidan Aliti – a New Name in the Albanian National Team
By: Kosovare Mezini June 10, 2014
As we all know, Switzerland is a country were a lot of Albanians reside. Plus, the Super League is filled with Albanian football players and there is at least one Albanian in most of the bigger teams. It is a league that has advanced players such as Xherdan Shaqiri, Granit Xhaka and many more. Most of the Albanians in Switzerland went on to represent Switzerland but there are still a couple of them that went the other way and chose their native country, Albania.
During these past couple of weeks the Albanian football crowd has gotten to know a new name, Fidan Aliti. When Gianni De Biasi presented the list of players that were going to play three friendly games, young Aliti was one of the new names that raised a couple of eyebrows. Who is he? – people wondered. Well, he is a 20 year-old defender that born in Switzerland and with roots all the way to Presheva. He currently plays in FC Luzern, a team where the Albanian National Team player Jahmir Hyka and the U21 player Hekuran Kryeziu plays in.
On May 31st, at the age of 20, Aliti got to do his first team debut for Albania. He replaced Ansi Agolli during the last minutes against Romania but it was a narrow 0-1 defeat for the red and black's. Albania lost the second game as well with the same result, this time against Hungary but Aliti was left on the bench the entire game. However, in the last game, several of our players had to leave due to injuries or other obligations which meant that Fidan Aliti was going to debut from start. He did, and he played the entire game against San Marino and got to celebrate a 3-0 win in his first game. 2014 has been a historical year for him since he made his debut for Luzern's first team earlier this year and has now introduced himself to Albania's National Team.
Even though he shares the same name-day as the famous Zlatan Ibrahimovic – October 3rd they play in different positions, but Aliti might achieve the same amount of fame in a few years. We'll just have to let the future show us if this youngster will carry on to become another role model amongst the Albanians teens.