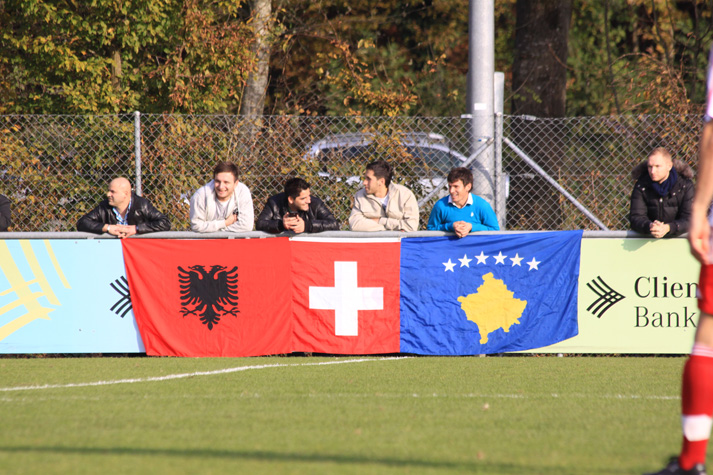 FC Kosova in Zürich: House of Talents and Diaspora ambassadors
By: Kosovo Diaspora September 17, 2013
A great opportunity for all football talents who would like to join FC Kosova academy.
Roger Küng will face a great challenge as the Chairman of the FC Kosova Academy teams. His tasks include recruiting and scouting out young players to complete the teams, as well as find competent and coordinated managers to lead the youngsters. Good cooperation between all the academy divisions' officials is key to creating a unique style of play for the academy teams. FC Kosova has signed teams for all the academy categories in the FVRZ for the 2013-2014 season.
All players born between 1993 and 2007 are invited to try out for the FC Kosova teams. Coaches, officials, and staff are motivated to extend the academy's division in the club. "Together, we will make an effort to achieve our goals, and we are willing to fulfill all academy needs," said the FC Kosova officials. They are also committed to the advancement of the department, so players can experience a unique football education, feel at home, and contribute to the success of the club in the future. This can only be realized if the officials, coaches, managers, academy players, and parents work together. They strive to maintain a positive image and set of behaviors, so FC Kosova is perceived to be a friendly and pleasant club.
Despite the name, not all players must be of Albanian descent. "Football knows no boundaries and certainly no exclusion, and we can all learn from each other. Only together will we be strong and successful," an official stated. All talented youngsters wishing to join FC Kosova may register via:
Roger Küng:     079 400 20 93
Valon Latifi:   079 737 37 01
Otherwise, you can visit the FC Kosova web page.