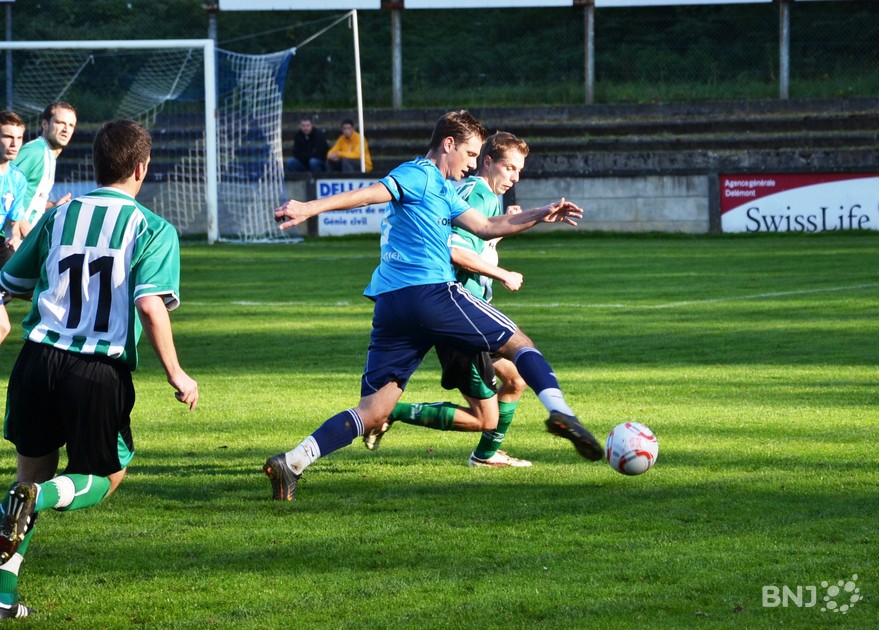 "FC Diaspora 2014″ Now an official football team!
By: Valon Xoxa May 28, 2014
The Kosovar Diaspora is known for its impact in football, both in Kosovo and their host countries, by their contribution in one way or another. This time, the Albanians of Soyhieres (Canton of Jura, Switzerland) have decided to establish a football team called "FC Diaspora 2014". 
Establishing "FC Diaspora 2014" has brought numerous positive outcomes for the community. Through this team, local Albanians have found a sense of cultural identity and unity. The team is a concrete result of hard work and determination. The team logo is in red and black and includes the head of an eagle, thus contributing to both the integration of Albanians in Switzerland as well as the promotion of cultural identity.
The team is intended to train and promote future prospects of Diaspora football stars. Albanian youngsters, willing to train and play are encouraged to join the team and benefit from it. As explained by the founders of the team (Leonis Tafaj and Besim Hoxha), the team is intended to promote friendly play as well as integration through sport. The team is open to all interested candidates, thus all youngsters interested in football are encouraged to join the team and learn more about their origin as well as have fun through playing.
The original article was posted at Koha.net click here to read the original article.