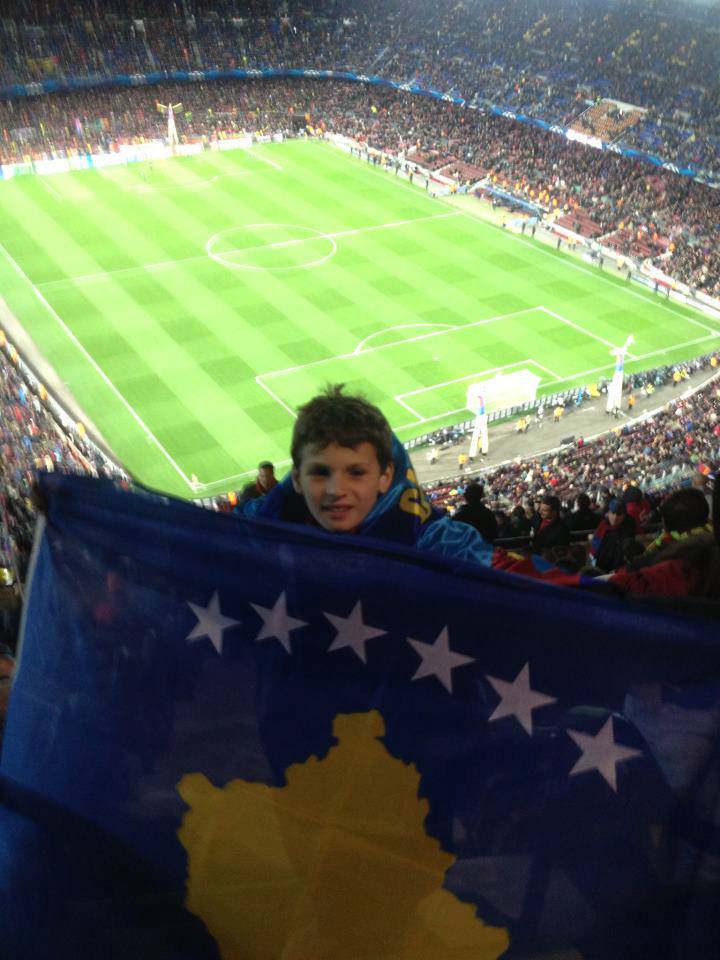 FC Barcelona's Kosovo Boy
By: Valon Xoxa November 5, 2014
The football giant FC Barcelona might have thousands of fans in Kosovo, but it also has a young Kosovar in its ranks, Labinot Kabashi. Even though he is only 14, Kabashi has already shown clear signs of outstanding talent. Born in Skenderaj,Kosovo, Labinot is the first Albanian ever to play for FC Barcelona.
Labinot's family had been part of the great exodus of Albanians during the 1999 war in Kosovo. Once they settled in Catalunya, Labinot quickly started working on his dream of playing for a major league football team. In the 2010-11 season, Kabashi had joined the D Youngsters who were run by Alex Gomez and a season later, he played for the Jordi Font .
Despite playing in the B team, Labinot Kabashi was summoned to play with the A of Marcel Sans prestigious MIC Football 11, playing a crucial role in the semifinals with a goal against Manchester United . Labinot's career has had a jump start with his score against Borusia Dortumnd at the Arona tournament.
Have a look at a video coverage of Labinot's skills: