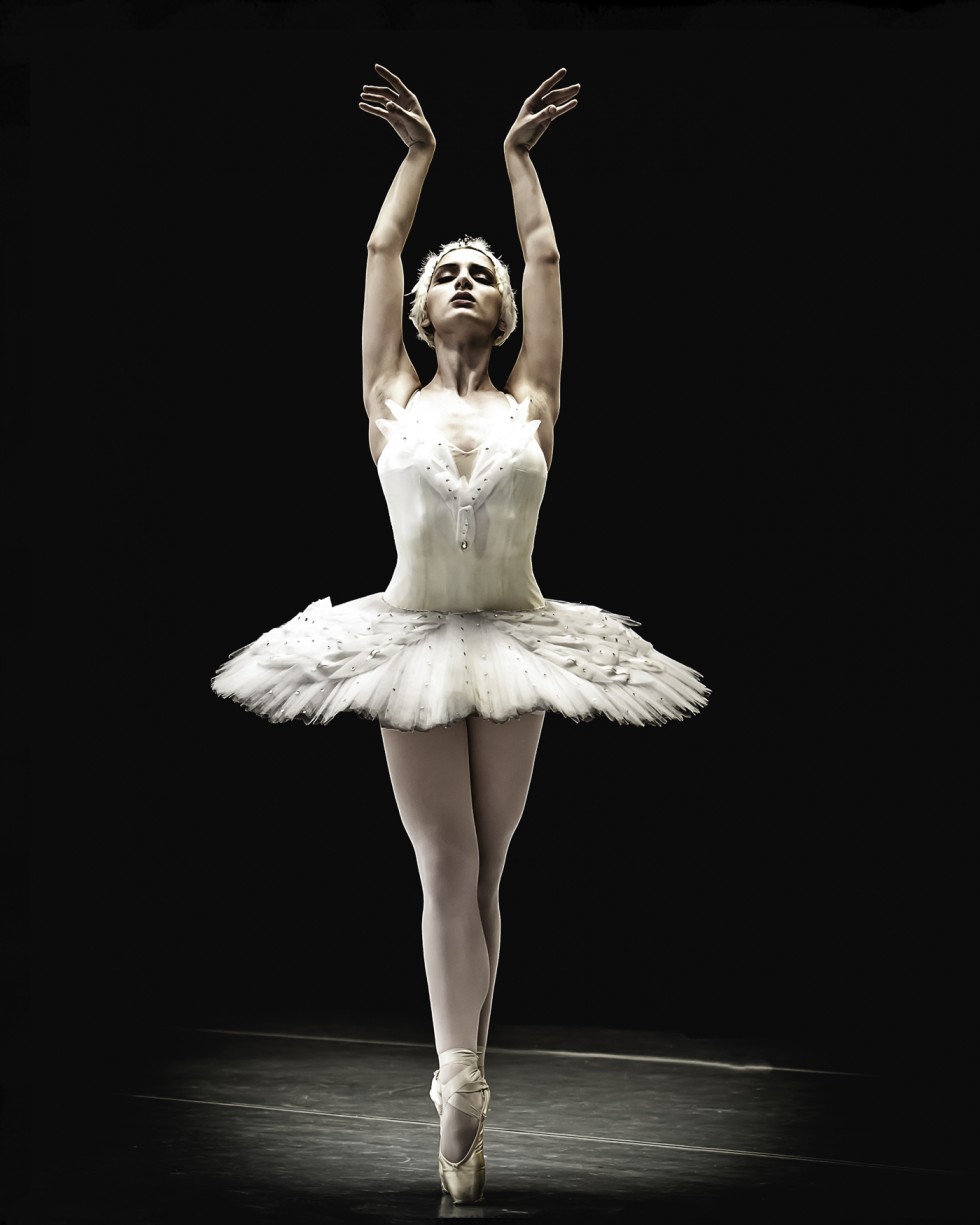 Esmiana Jani, an Up-and-Coming Albanian Ballerina in D.C.
By: Kosovo Diaspora January 14, 2013
Meet one of The Washington Ballet's best talents, Esmiana Jani. She was born in Albania and lived in multiple countries around the world in her young 20 years. At 5, her family moved to Greece, then Broomall, Pennsylvania, in the United States at 8.
Despite wherever she is in the world, however, Jani feels most comfortable on
stage, which has led to her joining The Washington Ballet after graduating from Marple Newtown High School in 2011. "I can't wait to get up on stage," she says. "Once I'm on stage, I'm stripped of all stress. Being on stage is why I dance. I have never been in doubt about what I wanted to be in life. Since I was little, I dreamed of becoming a ballerina. I have never given it a second thought. It was clear that it had been determined I would become one."
A clear supportive evidence of such claims was her performance at her first recital at the age of 4 in Albania. She began ballet lessons at the International Academy of Ballet and Media in Pennsylvania at the age of 8. There, she spent most of her after-school time and weekends. Under Anastasia Babayeva, a graduate of the Academy of Bolshoi in Moscow, she worked every day towards her dream.
"Anastasia brought a lot of valuable experience from the Academy of Bolshoi. It's admirable and amazing to have the chance to observe her perfected skills," says Jani of her teacher.
Though she has reached the stage of The Washington Ballet, Jani insists she has much to learn still. "I have learned something new from every ballerina I have met at The Washington Ballet." Regarding her experience on the U.S. capital's stage, she states that "Every time I meet a new dancer, I closely observe what new things they bring and how I can apply that in my own interpretations. We all come from different backgrounds and have a lot to exchange."
Jani will return this month for the third year in a row at The Studio Company in DC for the 2013-2014 season. The Studio Company is where six ballerinas between 18-20 receive extra training to help them transition from students to professional ballerinas.
Next spring, the trainees of The Studio Company will interpret a show together with professional dancers from the studio. Jani is already an accomplished professional. She is paid regularly for her performances, enough to cover her living expenses in D.C. "I am still on my way to prove that I have the potential and sufficient maturity to be part of a professional studio. Step by step, they give you roles with greater responsibilities. With time, you can achieve anything. I need to keep working hard and patiently."
In her formula for success, the part of the equation that demands tremendous effort is no challenge to Jani. She has willingly given up teen-like routines. "This has been the purpose of my life since I was 5. All I had was school, ballet, homework, and sleep. I have never had a problem with the fact that I was doing what others were. They liked what they did, and similarly, my focus was on something completely different that I loved whole-heartedly."
Ballet is a profession that requires high athletic skills, regular workouts, and a specific diet. Jani has spent her last summer at her home country but tells that she hasn't stopped her from following her diet.
"I have taken ballet lessons every day and I have been a regular visitor of fitness centers" she says. "I need to be physically ready because when you get back to work you have to be at your best shape. That cannot be gained back quickly. Indeed, it is very important to eat healthy though during summer you're a little freer to choose.
Jani can barely wait to return to Washington and to her daily routing of rehearsals and show performances. " I have come a long and difficult way but worth it every bit of it". "I have had to go through a lot of struggles to get this far and I still have a lot of work ahead. It has been generally a lot of fun. After this has been my dream."
The original article was posted at Illyriapress .Click here to read the original article