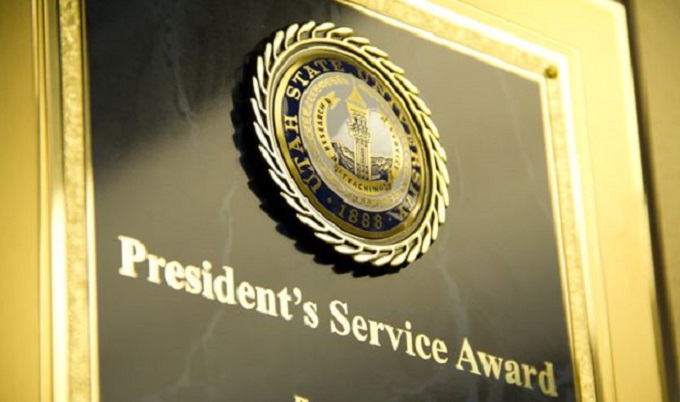 Ermira Babamusta to receive the U.S. President's Award for National Service
By: Kosovo Diaspora October 3, 2014
By: Bajram Shala
Ermira Babamusta will receive the White House national award, the President's Volunteer Service Award, during National Volunteer Week, 2014. The award was created from the White House to honor those exceptional individuals who live a life of service and inspire others to make positive change around the world.
The President's National Service Program was established in 2003 by the President's Council on Service and Civic Participation (the Council). The Council is a federal agency that helps build and strengthen the American nation through the works of AmeriCorps, VISTSA, FEMA Corps, Senior Corps, etc.  The award has been presented annually to recognize those who have made outstanding contributions to the community, who serve the national interests of the United States for world peace, community building, cultural and civic engagement.
"My Administration is dedicated to engaging Americans through service. Through the Corporation for National and Community Service, we administer programs like AmeriCorps and Senior Corps, and we have designed innovative initiatives such as School Turnaround AmeriCorps and VetSuccess AmeriCorps. In giving their time and talent, our volunteers can learn new skills and focus their vision, energy, and passion on projects ranging from improving disaster relief, delivering better education, and assisting returning veterans and military families. And by establishing the Task Force on Expanding National Service, we are creating new opportunities to support our communities through service," said President Barack Obama during the presidential proclamation of National Volunteer Week.
Ermira Babamusta is a leader in the peace and democracy movement. During her work at the United Nations Department of Peacekeeping Operations, she advocated for human rights and created strategic plans for the UN field missions. As a community outreach and capacity building coordinator to the AmeriCorps in New York, Ermira organized emergency preparedness and homeland security activities, in collaboration with the Red Cross, NYPD and the Department of Homeland Security. She continued her diplomatic and foreign affairs work while working at the United States Congress and for the Obama Administration.
Recently Ermira worked as a regional director for Borgen Project, and fundraised for Charity Miles, the World Food Programme, the UN Foundation – Girl UP, and the Wounded Warrior Project.
Ermira Babamusta has received numerous awards throughout her career, including the Woman of Courage Award by Kessel Peace Institute; 2014 Humanitarian Award by Albanian Roots; recognition from Congressman Mark Kennedy to Ermira Babamusta for furthering America's diplomacy and to her father, Neki Babamusta, for building democracy between Europe and the US; and the Humanitarian Award by US Congress in 2013, for her efforts in Kosovo and strengthening the American-Albanian ties.