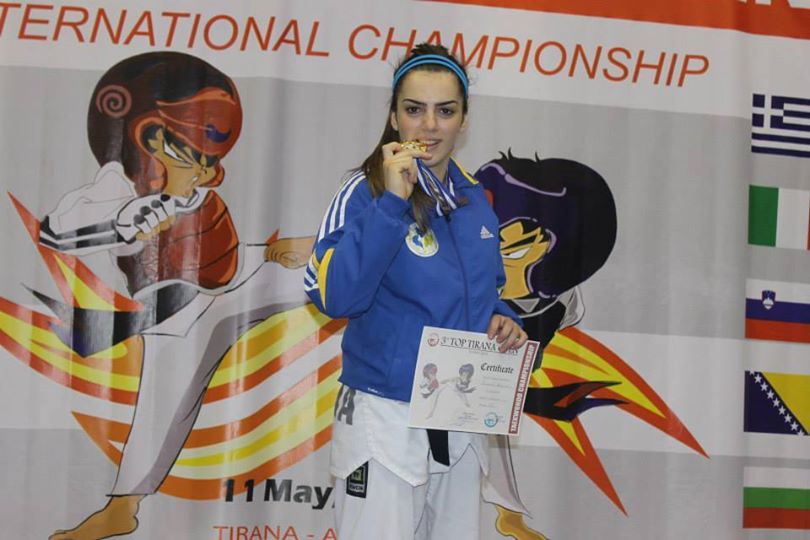 Erendita Gërguri: A Chance to Greatness in Taekwondo
By: Kanarina Shehu January 28, 2015
The 22 year-old Kosovar, born in Vragoli of Fushe Kosova, is a fighter, coach, referee, and board member in Kosovo's Taekwondo Federation.
Erendita Gërguri is also a member of the Olympic Team of Kosovo. KOHA net reports that "she has a high potential to ensure the Olympic norm for Kosovo in RIO 2016."
The young taekwondo player has lived for three years in Switzerland. Erendita played different sports during her stay there. In 2004, by chance, she started playing Taekwondo. Since then, she has created an unbreakable bond with this sport.
From 2007 until 2012, Erendita was the winner of 5 consecutive champion titles in Kosovo. In 2013, she won the 3rd place in the Taekwondo Balkan Championship. Currently, she is a member of Kosovo's representation in Taekwondo international competitions.