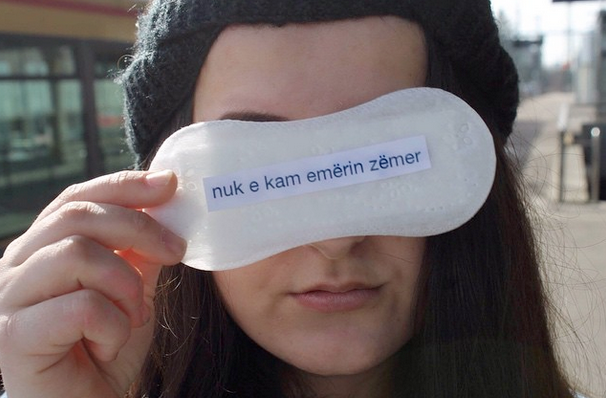 Empowered Kosovar in Germany: Elona Kastrati's Feminist Protest
By: Nol Sahatçiu April 12, 2015
Elona Kastrati made headlines in Karlsruhe, Germany, with her awareness campaign on gender equality. She chose "International Women's Day" to spread her word on sanitary pads, which she put on the main road signs with provocative writing superimposed on the pads.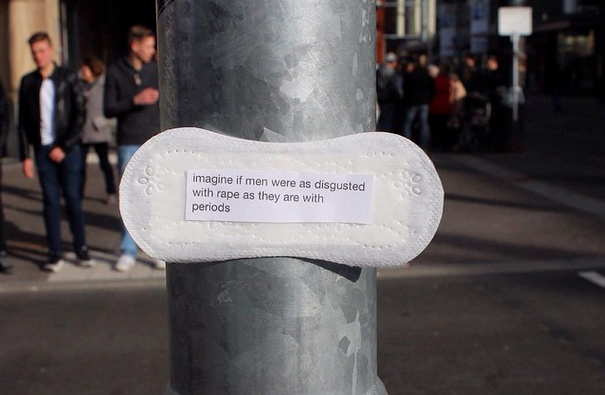 The twenty year-old Kosovar shares her thoughts on the campaign in an exclusive interview for KosovoDiaspora.
KD: What made you do it?
EK: I was thinking about how menstruation is a taboo theme in our world.
KD: Could you very shortly tell us about the activity and how it started?
EK: I stuck feminist quotes for GENDER equality on menstruation pads i was with my sister Nora in my city and so we started
KD: Was the reaction all positive, or, were there critiques of your activity?
EK: Of course there were critiques but mostly good ones! I dont care about bad ones because its good that poeple at least talk about it
KD: Is there anything brewing in the near future?
EK: Yeah some little street art things and a speech in TEDxPrishtinaWomen
You can follow Elona on instagram.