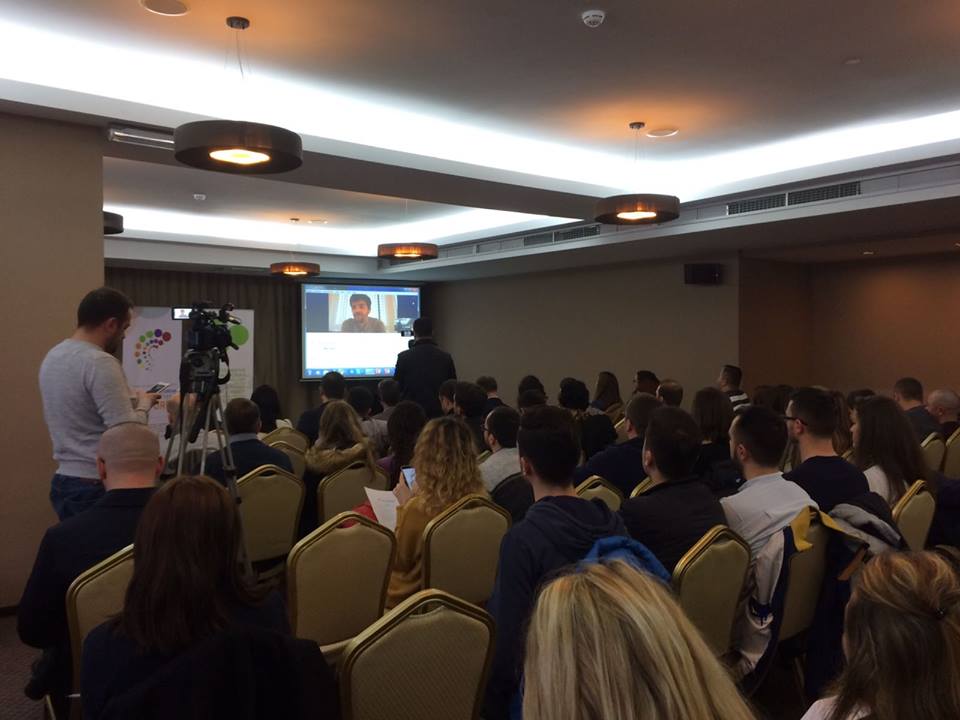 DiasporaFlet – interactive platform for diaspora
By: Kosovo Diaspora November 11, 2016
Three years after establishing the KosovoDiaspora platform, Germin, in collaboration with Diaspora partner organizations, has taken the initiative to establish the Structured Dialogue on the Rights of the Diaspora.
Before 100 attendees, within the Structured Dialogue for Diaspora Rights, Germin launched the interactive platform for Diaspora www.diasporaflet.org. The virtual platform for Diaspora aims to connect our Diaspora community members  and facilitate the promotion of their social and political rights. The platform has three interactive elements- map, calendar, and blog. Each organization in Diaspora (formal or informal) can create its profile in the platform and update it with information at any time.
Behar Xharra, executive director of Germin, through skype connection from Bangladesh told the purpose of the initiative and the importance of the diaspora, being the largest social group in Kosovo.
"Let's start to give a chance to diaspora, so they can promote their political and social and also be part of policy-making process in Kosovo. The need to start this initiative was for two reasons: First, because diaspora is fragmented. Second, to have structured dialogue between the diaspora community, government, and among different Diaspora communities", added Xharra.
The director of Swiss Cooperation in Kosovo, Patrick Etienne said he is happy to support the initiative, adding that diaspora has spread worldwide, in addition to Switzerland and America.
Kushtrim Shermeti, chief cabinet in Ministry of Diaspora said that platform is very welcomed by the Ministry, adding that he is "glad that there are organizations like Germin with some young professionals who have started this."
"It's time for two-way conversation and it is the moment not only to wait and expect from diaspora to give to their homeland, but to start engaging about their related causes", said Liza Gashi, director of programs at Germin.
This grant is supported by program Democratic Society Promotion (DSP) -financed by Swiss Cooperation Office in Kosovo (SCO-K) and the Ministry of Foreign Affairs of Denmark (DANIDA) and managed by the Kosovar Civil Society Foundation (KCSF).