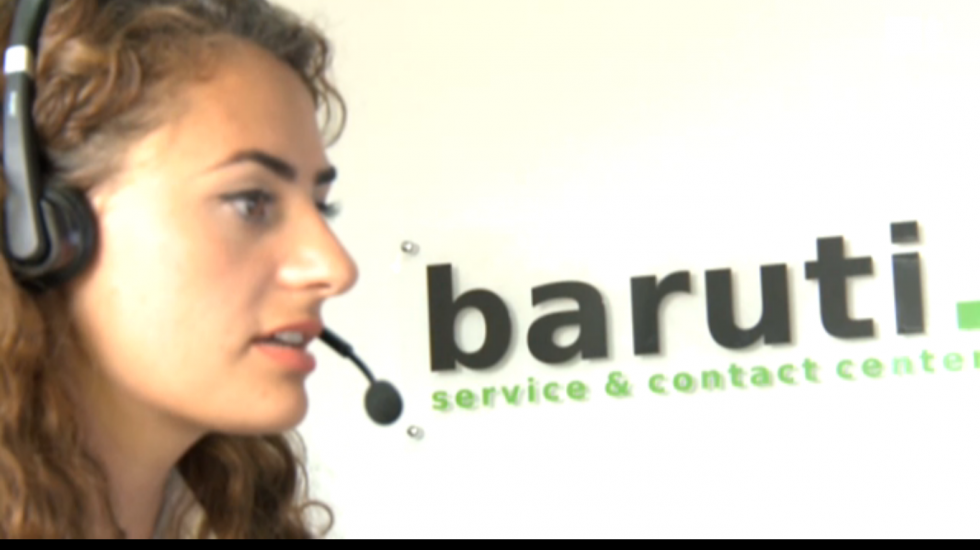 Diaspora youth: Flamur Shala invests in Kosovo and contributes to its development
By: Kosovo Diaspora October 9, 2012
With an average population of 25 years of age, and a rich deposit of natural resources, Kosovo offers much potential for any kind of investment. Yet foreign investment in Kosovo has dropped recently, which might be due to a lack of trust on the market. Yet, Flamur Shala, a member of the Kosovo-Swiss diaspora was not intimidated and decided to invest in the country.
An unemployment rate of about 45% and many political challenges, Flamur could have had a successful career in Switzerland but instead he chose to look for career opportunities in Kosovo.
Flamur Shala, the son of a "Gastarbeiter", together with Peter Waldburger, Muhamet Veliu and Drenusha Shala, founded "Baruti – service and contact center" in Prishtina, with a start-up capital of 60.000 Swiss franc. At that time he was a graduate student at University in St. Gallen (Switzerland).
Flamur employs Kosovars who  lived either in Germany, Switzerland or Austria and who fluently speak German. His call center mainly serves the German market. The hourly wage amounts to 3 Euros an hour, which is well above the Kosovar average.
Baruti service and contact center provides services for two market research institutes in Germany. But for the founders of Baruti, this is only the beginning. The team works on expanding their services in the fields of business outsourcing, ordering services and help desk. Flamur argues that Kosovo offers visions and ideas but the country often lacks (material) opportunities. "Opportunities" is something that Flamur provides through his business. If he offers 20 or 30 jobs, then he gives an income source to, at least, the same amount of families.
Flamur and his team pay great importance to providing favorable working conditions to their employees. He faces many challenges in Kosovo, yet he prefers to be heading a business in Kosovo rather than starting a manager career in Switzerland.
The links below show two video reports on Flamur's company and the web page of Baruti – service and contact center. To see the videos (in German), click on the pictures below.
***
Sources:
SF, Video Portal. Verheissung Kosovo
Watch here!
Baruti: Company profile
YouTube, video uploaded by Flamur Shala.