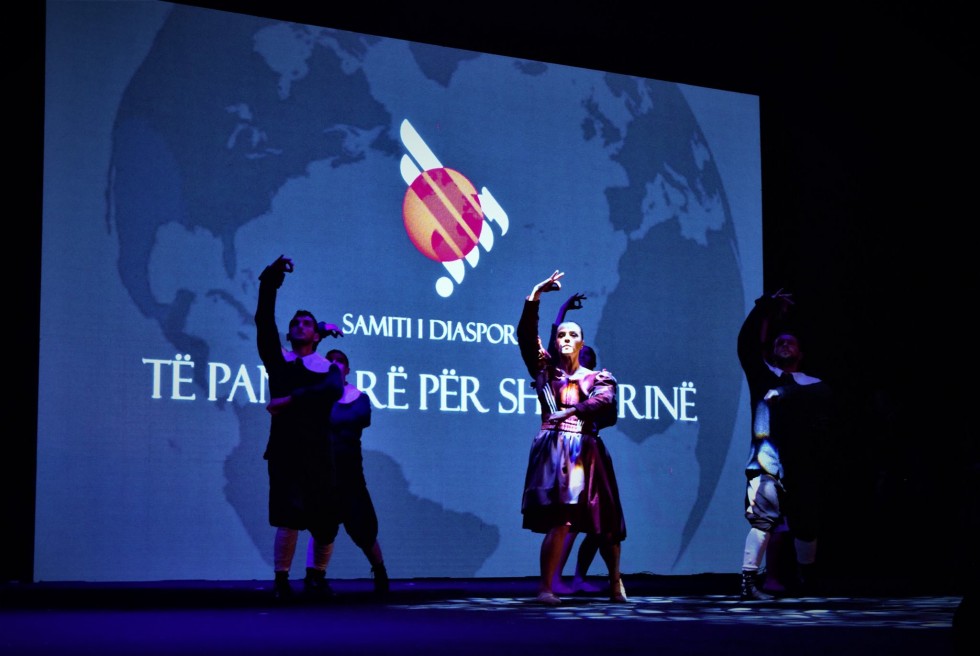 Diaspora Summit honored Germin with Golden Eagle Award
By: Kosovo Diaspora November 30, 2016
The first-ever Albanian Diaspora Summit, under the moto ''Wholehearted for Albania'' (Të pandarë për Shqipërin) presented Golden Eagles Awards for influence individuals, institutions and organizations in Diaspora which are aimed at boosting the image of Albanians around the world. Among 15 of them, Germin won the Golden Eagle Award for its contribution to the Albanian in the world.
The government of Albania and Kosovo awarded Germin, during the gala, for its work on creating an Albanian Diaspora Network. on gala Summit of Diaspora by presenting 15 Golden Eagle awards.
On behalf of the Germin, Liza Gashi, the director of programs, accepted the award from the Minister of Diaspora in Kosovo, Valon Murati.
"I am pleased to give this prize to a non-governmental organization, which is working intensively for diaspora network – and this organization is Germin'' said Minister Murati.
While Liza Gashi added, "Our work is made possible by all those who live in 14 countries of the world. We are grateful."
Prize winners of the Golden Eagle Awards included, Germin (Kosovo), Albinfo.ch (Switzerland), Keti Biçoku (Italy), Gasmen Toska (Albania), Mark Gjonaj (New York), NGO Motrat Qiriazi (New York), NGO Shpresa (United Kingdom), Batalioni Atlantiku (New York), Ruki Kondaj (Canada), Family Rusi (New York), Albanian Global Diaspora Businees (Austria), Auerla Konduri (Greece), Mario Brunettin (Italy) Institute Alb Shkenca and Bruno Selimaj.