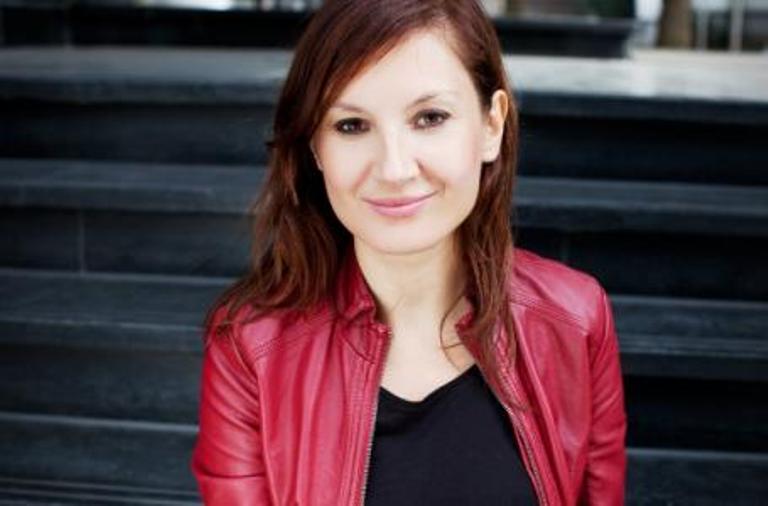 Diaspora in Germany: Arta Ramadani nominated for the 2012 KAUSA Award in Germany
By: Kosovo Diaspora November 11, 2012
Arta Ramadani original of Kosovo origin, has been nominated for the KAUSA 2012 Award. The award is given annually by the German government to the best journalistic contributions to migration related issues. 
Arta Ramadani was born in Prishtina, but raised in Germany as her parents settled in the country 31 years ago. She studied ethnology, political science and science media and communication in Boston (USA), Heidelberg and Mannheim (Germany).
His journalistic career began at a young age. She hosted the show "Sunshine Live". She then moved to the ZDF, where she she served as the editor-in-chief of the program "Hallo Deutschland."
Arta Ramadani currently works for the magazine "Nano" of the German Television 3Sat. She was nominated for the television category along with four other Germans that have contributed to issues related to migration. They are:
Gisela Hartmann (WDR)
Anorte Linsmayer (WDR)
Suana Meckeler (RTL)
Sissy Metzschke (MDR)
Arta Ramadani (3sat)
The awards will be public and presented on December 5, 2012.
***
Source: BMBF. "The Kausa Media 2012 Award." http://www.bmbf.de/de/2321.php and "Arta Ramadani nominated for KAUSA 2012," Albinfo.ch.