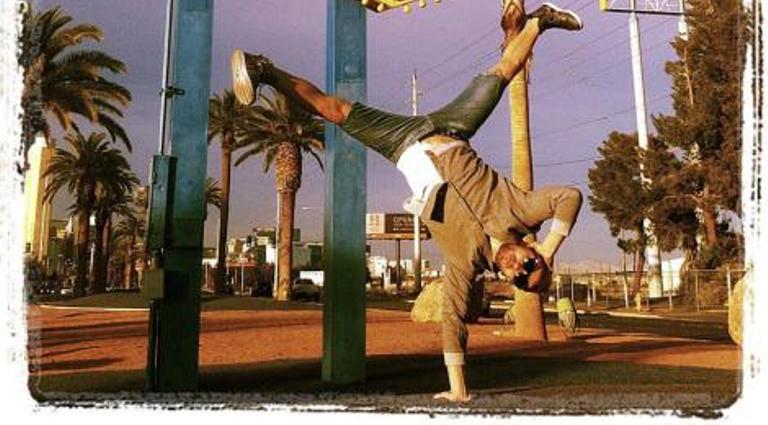 Dancing with world's pop stars
By: Albana Rama October 17, 2013
"I am a Dancer, Bboy Choreographer, Model, Actor and a hard worker.. " reads the description of Burim Jusufi on his twitter account.
Burim Jusufi also known as "B-One" was born 1985 in Skopje, Macedonia. At the age of six, his father got an great job offer as a chef in Switzerland and decided to take the whole family abroad. They moved to Switzerland where Burim soon discovered a passion for breakdancing.
When 14-year-old Burim Jusufi first came across breakdancing in 1999 after visiting a youth center, determined Jusufi trained as much as he could. His brother Illjaz joined him along the way. In 2000, Jusufi began entering breakdancing battles, earning his first big success with his 3rd place victory at the Junior Solo Swiss Cup in 2002.
Today, Jusufi can be found accompanying worldwide popstar Rihanna on her tour, as well as performing with "Cirque du Soleil" in Las Vegas.
"Since july 2012 and till now i'm living in Las Vegas in The Beatles show LOVE by Cirque du Soleil, which Cirque du soleil is one of the biggest entertainment and show business companies in the world"
When asked about how he sees himself promoting Kosovo through his work, he says:
"Everywhere I go I get asked where I'm from and even though I grew up in Switzerland I always say I'm Shqiptar/Albanian. In the training room of The Beatles LOVE Theatre there are flags representing the different countries that the artists come from. Naturally, I chose the Albanian flag. I always try to represent and Promote Albanians/shqiptarët (Kosovo/Albania/Macedonia) everywhere i go."
Burim Jusufi continued by telling Kosovo Diaspora that even though Switzerland is a good country to live in, he found greater opportunities in the huge entertainment market in the US.
"As an Artist the opportunities here are much bigger and that is why i moved to the US"
For more information about Burim Jusufi visit: http://www.burimjusufi.com/
Facebook: facebook.com/b1world
Twitter: https://twitter.com/b1world
Instagram:http://instagram.com/b1world