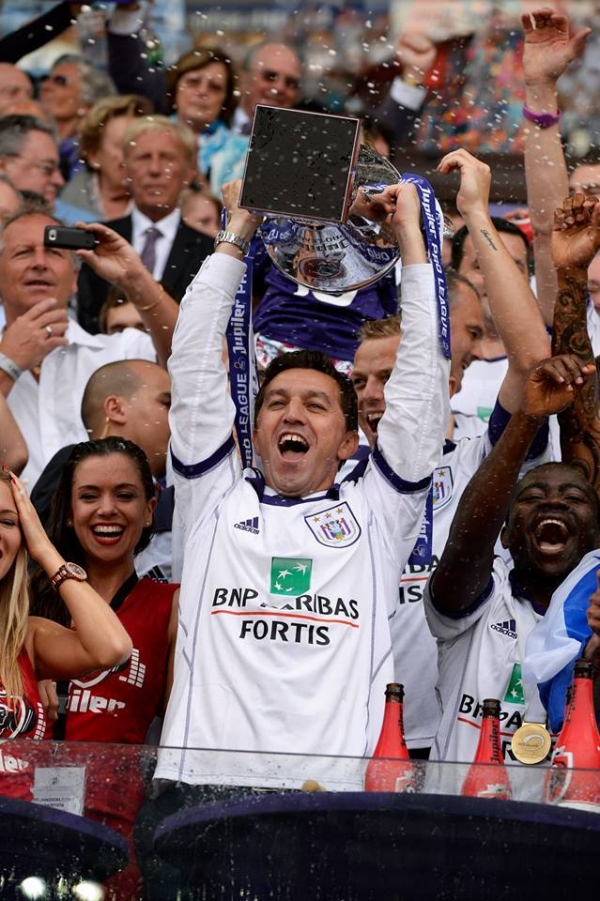 Besnik Hasi reaches the top of Belgian Football
By: Valon Xoxa May 19, 2014
The young Gjakova native tells the unlikely story of success. Mr. Hasi has managed to put Anderlecht from a common team to the heights of becoming the league's champion.
On 10th of March 2014, Besnik Hasi had been appointed as the head coach of Anderlecht (Belgium). His appointment had been considered as odd and considered to be done only for the sake of formalities, since the team did not have aspirations to reach the championship. To be more precise, none had the aspirations except Mr. Hasi.
"The team had been stuck back, thus when I accepted the job, I did not have the pressure of success. My advantage was that I had been engaged with the team for some time now, thus I was aware of its qualities. It was difficult but the first thing that needed to be done was the removal of all senior players and the inclusion of the younger ones closer to the field. I have managed to fulfill my ambitions only by engaging young and ambitious players, not by sticking to the players who have already reached their peaks of success. None had expected this level of achievement. I have to admit, neither have I. However, I have had a lot of trust in the players and was willing to push them to the limit." – explains Mr. Hasi
The original article was posted at Telegrafi -Click here to read the original article.