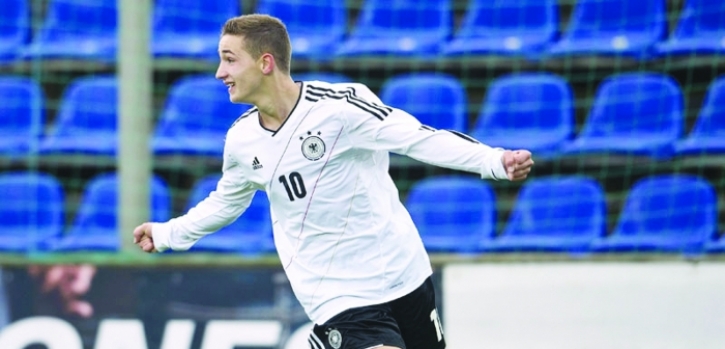 Avdijaj, 42 goals and still going strong
By: Valon Xoxa August 1, 2014
He has not played a minute in the Bundesliga, but already costs 50 Million Euros. 
Donis Avidjaj is a rising football star, he is expected to start his Bundesliga  season this year with Schalke. The young Kosovar has been the focus of attention throughout a number of German media due to his abilities to score.
As part of the U17 Team (Schalke), Avdijaj scored an astonishing 42 goals in just one season, being ranked close to superstars like Cristiano Ronaldo  and Lionel Messi. Currently, Avdijaj has a 50 million euro contract, making him the worthiest rising talent in Germany.
Here is Avidjaj giving one of the usual Albanian greetings.
And here is Donis Avdijaj doing what he knows how to do best.
Source http://kosovalbaner.com/2014/07/ky-eshte-avdijaj-sulmuesi-me-42-gola-per-stinor/