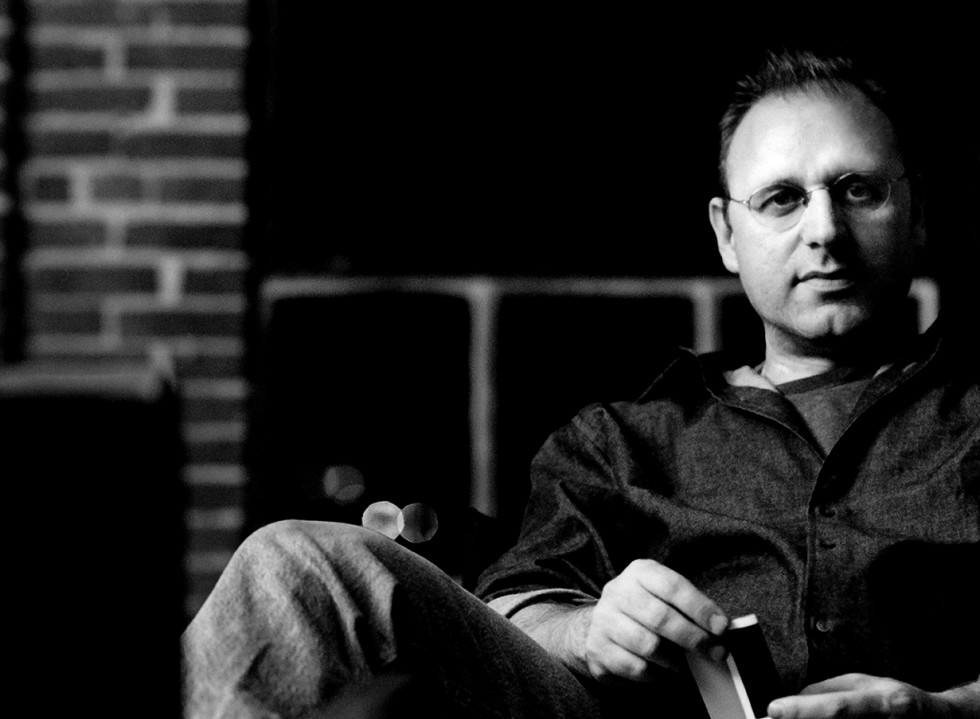 Article: "Meet Beauty Photographer: Fadil Berisha"
By: Kosovo Diaspora March 13, 2013
Fadil Berisha is just as iconic as the subjects he photographs. With a career spanning over three decades, Fadil continues to lead the industry with his imaginative fashion spreads, striking celebrity portfolios and top-tier advertising campaigns.
As the exclusive photographer for Rolex since 2007, Fadil has been traveling the globe to photograph celebrities like Roger Federer, Ana Ivanovic, Placido Domingo, Phil Mickelson and Gustavo Dudamel for this classic brand. Since 2002, Fadil is the official photographer for the Miss Universe and Miss USA contestants and winners. His unique vision has helped transform the coveted sixty-year-old organization into a more fashion-forward – and, sometimes controversial – trendsetter.
Many of the world's most sought-after stars have been photographed by Fadil in his downtown Manhattan studio, including: Halle Berry, Bill Clinton, Snoop Dogg, Donald Trump, Clive Davis, Michael Buble, Tyra Banks, Robert Verdi, Patti Labelle, Isabella Rossellini, Fran Drescher, Renée Fleming, Emmitt Smith, Eliza Dushku, Russell Simmons, Rick Fox and Carol Alt.
Glossy fashion magazines around the world are filled with Fadil's artistry. His work has been published in the most widely-read and influential publications, including Vogue, Elle, Allure, Cosmopolitan, Glamour, Harpers Bazaar, Marie Claire, Ocean Drive, Seventeen, V, Vanity Fair, W, Esquire and GQ.
Fadil was born in Albanian and spent most of his childhood in Kosovo. Both countries remain very close to Fadil's heart; so much so that he bravely traveled to witness the Kosovo War firsthand in 1998. He documented the tragedy in a series of emotional photos, which he displayed in the United States to raise awareness of the devastation faced by the people of Kosovo. Fadil's experiences and heartfelt connection to the country inspired him to create the Kosovo Relief Fund to help families who lost loved ones in the war. He continues to give back to Kosovo and Albania by sponsoring upcoming models and photographers from the countries each year to help them begin successful careers.
A graduate of the Fashion Institute of Technology in New York City, Fadil has not forgotten the years of hard work and struggles he endured while climbing his way to the top of the photography world. He has made sure throughout his career to give back to struggling young artists and help them to achieve their dreams.
In 2010, Fadil launched his own glossy magazine, EagleView, an in-flight, biannual publication that aims to promote tourism to Albania, Kosovo and Macedonia. It provides readers with information on what to do, where to go and what to eat in each country, and also features glamorous pictorials of celebrities from those countries.
Creating EagleView has been a main focus in Fadil's life for the past year, yet he has managed to remain devoted to building relationships, expanding his portfolio and increasing his roster of celebrity clientele. He has also been dedicated to creating enticing, stylistic campaigns to help convey brands' messages through stunning photographs.
Fadil is considered an absolute perfectionist and is adored by those who work with him. He is passionate about his trade and his love for his craft is made blatantly obvious in his photographs.
******
Source: Kristen Colapinto. Meet Beauty Photographer: Fadil Berisha. Social Vixen. August 9th, 2011.
http://www.socialvixen.com/travel/celebrity/meet-beauty-photographer-fadil-berisha/

Further Recommended Readings about Fadil Berisha