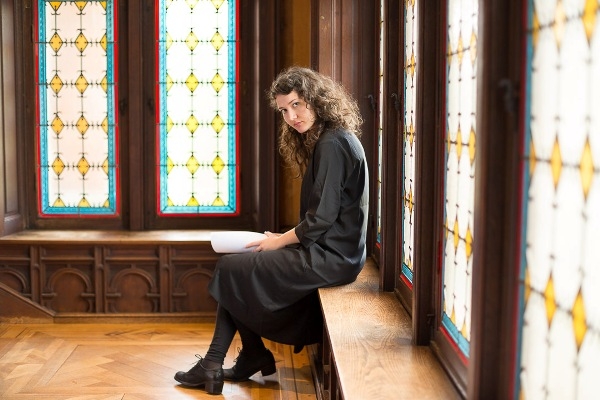 Anda Kryeziu, a young Kosovar composer premiering her piece at "Music und Politik" festival in Luzern
By: Rrita Pula April 2, 2015
Anda Kryeziu will be premiering her piece "Passport" on the 16th of April in "Musik und Politik" festival in Luzern, Switzerland. "Passport" is a music piece with a political context and it is written for an ensemble consisting of a flute, sax, guitar, piano and soprano. This is by far the most personal piece Kryeziu has ever written. Everything started in December 2014, when Lunaire ensamble and the organizers of the "Music und Politik" festival invited her to compose for their event, since they already were familiar with her music.
"Passport" is based on a poem with the same title, written by Mahmut Darvish, which talks about political issues in a more artistic/poetic level. According to Kryeziu, this text seemed relevant to the existing situation in Kosovo, since it talks about migration, oppression, the lack of activism, and about being a foreigner in our own country, which is also part of our reality.
This piece will be played in other cities such as Basel and Zurich. When KultPlus asked her if she will bring "Passport" to Kosovo, she answered " I will do everything in my power to premier the piece during this year in Kosovo, since it is dedicated to its reality and society".
Source: KultPlus