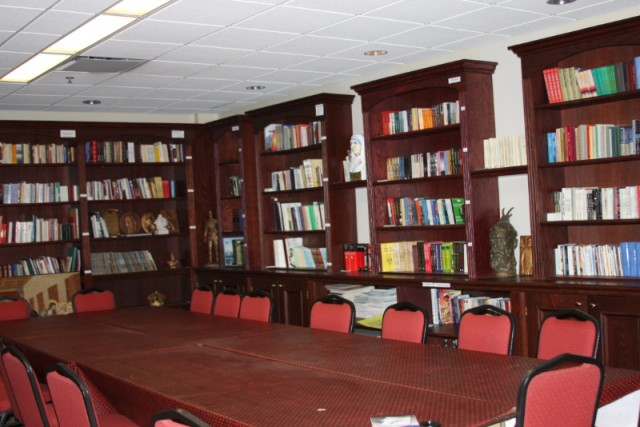 All Albanian library to open in Michigan
By: Valon Xoxa March 8, 2014
The Albanian Community in Michigan will soon have its library with over  four thousand books and titles. It is the first time the community in Detroit has had the chance to access such a great variety of books and titles in Albanian. A special corner in the library is dedicated to books and short stories for children, poems and history books written for youngsters, such a contribution is  important since it will engage the Albanian youth and help maintain identity.
Within the various sections that the library is divided, a special place is dedicated to Albanian Literature of heightened importance. The library includes works such as the first ever Albanian writing, historical narratives and academic studies concerning the Albanian Culture. Among the many titles, the library features the Kanun of Lek Dukagjini and numerous publications and studies concerning the Kanun and its impact within the Albanian Culture. Roughly 700 books are dedicated solely to the Albanian Language and studies concerning the people speaking it. Thus, including writers such as Barleti ,Bichikemi, Dom Ndoc Nikaj e At' Doçi, Gjeçovi, Çabej, Frashëri, Shuteriqi.
Based on Don Fran Kola, one of the many priests responsible for the successful opening of the library, the institution will soon have its own functional committee that will secure the well running of the library, the committee is sought to gather people from the Albanian community from all regions and beliefs.
The original article was posted at Illyriapress. Click here to read the original article.