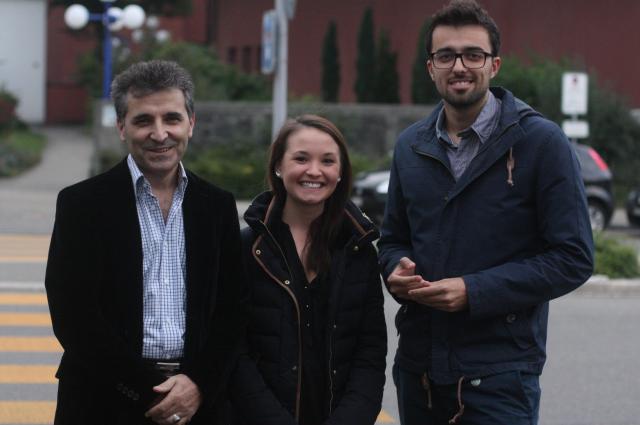 Albanians in Glattbrugg Local Election
By: Kosovo Diaspora October 17, 2013
Out of the 16,000 citizens of Glattbrugg, a Zurich municipality, 2,500 are of Albanian descent. With such a high number of individuals, the Albanians are the largest foreign community in the city.
Four Albanian candidates of the Social Democratic Party will run in the upcoming Glattbrugg local elections. Their platforms include heightening awareness for Albanian rights throughout the area.
The Albanian candidates include Shaban Haliti, Taulant Foniqi, Qëndresa Sadriu and Fatlum Kastrati, all running for positions on the Glattbrugg Municipal Council.
"We will organize and will ask for the support of our community as we have clear visions for these elections." – said Mr. Haliti for albinfo.ch.
Qëndresa Sadriu has high hopes for the elections. "I think it is crucial that we let the youth take part in these elections because in this manner their complaints will be heard much more."
Taulant Foniqi expressed a lot of faith on the support of the Albanian community, which is one of the reasons he decided to run. "My goal is to integrate the Albanian community in the social, economic, politic and cultural life in a higher level as the future of this community in this region is very relevant."
Though faith in the Albanian community's support is counted on, the reality until now has been a bit different. Many Albanians living in Switzerland have not been seen at the polls during elections. Therefore, these "Fantastic Four" need to create organization and election-promotion in order to activate the community's civic desire to vote.
The original article was posted at the Albinfo webpage. Click here to read the original article.