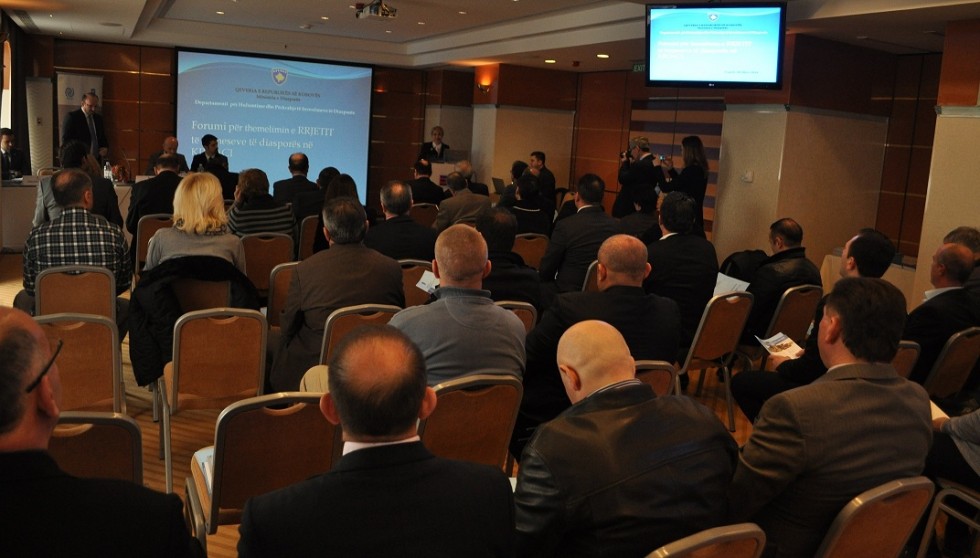 Albanian Network Businesses in Italy, Slovenia and Croatia
By: Kosovo Diaspora March 25, 2014
The Ministry of Diaspora held the forum for investments and innovated the Diaspora business Network in Italy, Slovenia and Croatia.
In Albanian Network Businesses forum, officers of the Ministry of Diaspora in conjunction with administrators of the organizations mentioned above, had the contingency to present opportunities as well as advantages of investing in Kosovo. In addition, the representatives also provided facilities in showing the benefits that networking in businesses could bring to businessmen from and around diaspora.
The first meeting was held in Treviso, Italy, where the majority of the Albanian community is located. The meeting was attended by a large number of Albanian businessmen, who welcomed the initiative organized by the Ministry of Diaspora.
Similarly to Italy, in Slovenia the interest to create a network of Albanian businessmen from the diaspora was also tremendously large. Representatives of the Albanian diaspora community businesses in Slovenia assessed such initiative by indicating that the unison of Albanians is powerful in both politics and economics spheres. After many discussions about the modalities of the operation there was an election on the membership and leadership of the diaspora businesses in Slovenia.
A network of Albanian businesses was established in Croatia as well. At the forum held in Zagreb, a large number of businessmen were present who, after discussions on forms of organization and policy implications, were able to establish the chairmanship of Albanian businesses network group in Croatia.
The meetings held in these three countries also involved our compatriots, who were informed about the process of diaspora register. The detailed information included the progress of the diaspora business implication processes, which would have not been possible without the support of the Diaspora itself. Associations and individuals showed their willingness to contribute to the promotion of the business process because it is one of the most important processes that the Government of Kosovo has implemented for the diaspora.
These forums were organized by the Ministry of Diaspora, supported by the UNDP (United Nations Development Program), The American Chamber of Commerce, the IOM (International Organization for Migration) and the Embassies of the Republic of Kosovo.
The original article was posted at the Ministry of Diaspora webpage. Click here to read the original article.