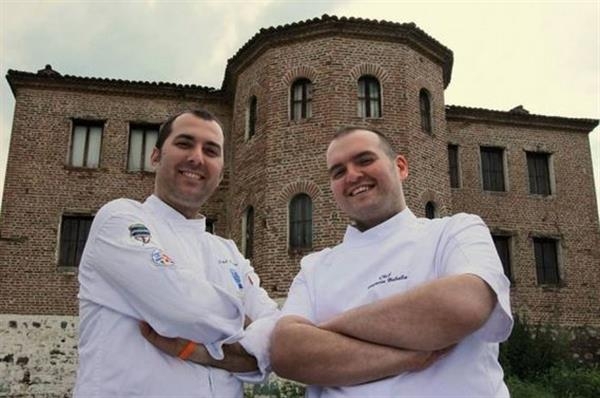 Albanian flavors in Gourmundo International in Finland
By: Valon Xoxa October 6, 2014
Gourmundo 2014 is an international event held in the town of Tampere, Finland. Chefs from around the world bring their most representative dish and pastries of their place of origin. This year the event has brought together teams from Argentina, Peru, Nicaragua, Italy, Kosovo and Albania.
The Kosovo and Albanian team is represented by Përparim Babalia (Gjakova) and Sokol Prenga (Tirana).
The menu of the two Kosovo/Albania representatives is the following, and promised to be a delicious menu:
Fish Wild trout crudo with cold shoulder
Fillets pork (sous vide) cooked at a low temp, flavored by the pistil (mountains of Albania) mashed potatoes with green apple Korca.
Cheesecake with cornstarch and barbarize, pink petals cream, caramelised nuts and glikosh trio, watermelon, fig, walnut and wild figs.
Have a look at some of the other delicious Albanian dishes and learn how such delicacies are made.