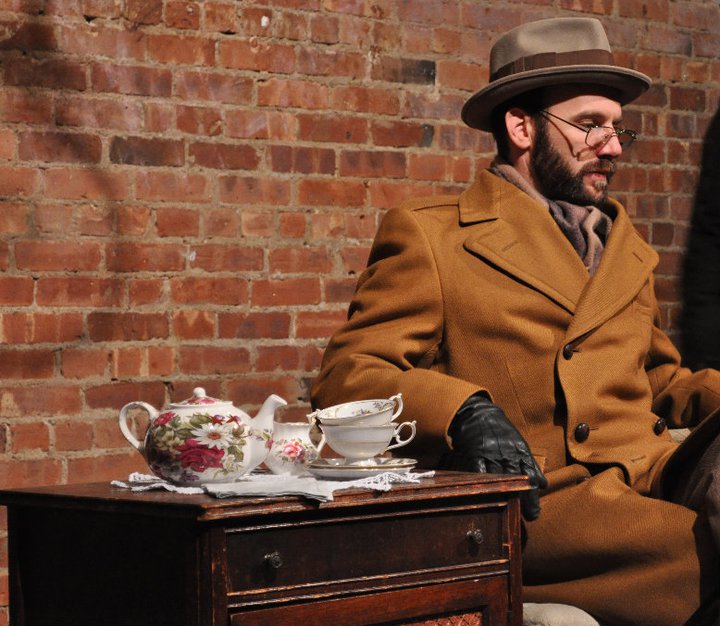 Alban Merdani Makes His National Television Debut on NBC's Hit Show The Blacklist
By: Kosovo Diaspora November 2, 2014
Rising star Alban Merdani is making his national TV debut on the NBC hit show "The Blacklist" (side by side Megan Boone), as the new, hot stuff, smooth talking, international weapons dealer in episode 7. The Blacklist is directed by the very talented Karen Gaviola and it will air on Monday, November 3, 2014 (10:00-11pm ET), on NBC.
"The Blacklist" is a production of Sony Pictures Television and Davis Entertainment. Jon Bokenkamp ("The Call," "Taking Lives"), John Eisendrath ("Alias"), John Davis ("Predator," "I, Robot," "Chronicle"), John Fox and Michael Watkins ("The X-Files") serve as executive producers.
"Being on the set of The Blacklist and part of its wonderful cast of actors was an experience I will never forget. I have wanted to be part of the show from the beginning, since the inception of the show and its introduction to the public. Dreams do come true. It all comes down to Persistence. As President Calvin Coolidge once said 'persistence and determination alone are omnipotent,'" stated actor Alban Merdani.
During his successful career, Alban Merdani has established himself as an amazing actor, a lovable villain and a good director. Born and raised in Albania until the age of 15, Alban was destined for greater things. In the early 1990's his family moved to America, and he has called this place home ever since. Birthed during the reign of the communist regime, any opportunities to explore and develop artistic talents were nonexistent and always denied.
After moving to America it was during his late teenage years when Alban started to become fascinated and fall in love with the form of all storytelling, be it in film, TV, or stage. He earned his Bachelor degree in Dramatic Arts at CUNY and continued his professional training as an actor under the tutelage of Terry Knickerbocker at the William Esper Studio where he completed a two year intense Meisner program. He has also trained with Maggie Flanigan, as well as with Shane Ann Younts in her Voive, Speech and Shakespeare program. Having lived his life between two very different countries and cultures, Alban has gathered many experiences and traits that have enriched his character.
Alban Merdani has enjoyed success on the stage and in film. He is an incredibly versatile and gifted actor with impressive skills. Some of his notable credits include stage: A Doll's House (American Theatre of Actors), The Boxer's Son (Theatre for the New City), Marat Sade (Shetler Studios Theatre 54), The Lark, Rabbit Hole (William Esper Studio); TV/film: "The Blacklist" NBC, "The Lonely Boys", "The White Russian", "Collateral Package', "Celebrity Ghost Stories", etc.
In addition to acting, Alban Merdani is also interested in directing films. He served as first assistant director in the 2014 short film, "A Certain Kind of Love". (www.albanmerdani.com)
"I have an interest in directing as well because I am intrigued by the actors' process. As part of my artistic vision I am always seeking ways to understand and communicate with actors in more sufficient, different and artistic ways," added the talented actor and aspiring director Alban Merdani.
By Karen White, New York