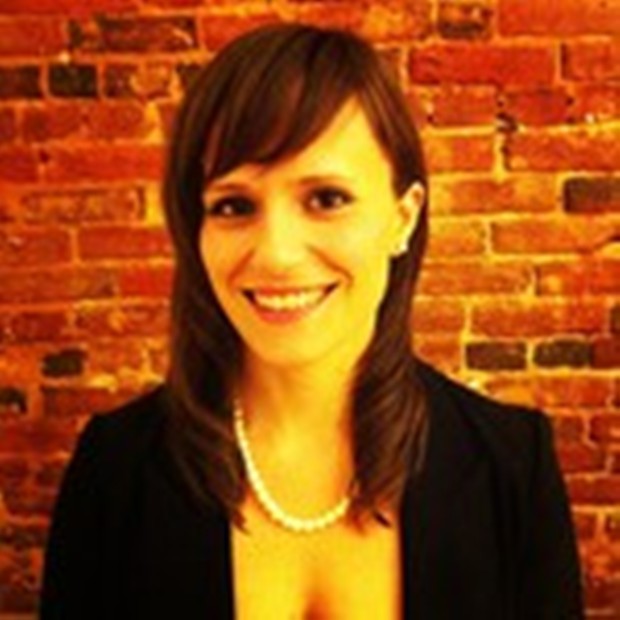 Aida Bytyçi Telegrafi strives to unlock the mysteries of the human genome
By: Rilind Latifi July 28, 2013
Aida Bytyçi Telegrafi is a certified genetic counselor at the McKusick-Nathans Institute of Genetic Medicine at Johns Hopkins University in Baltimore, Maryland. She was among the first Kosovar students to attend Graceland University in Iowa through a scholarship program. Aida received her BA degree in Pre-Medicine with minors in Psychology and Chemistry. We talked with Aida about her memories from Iowa, her work, and plans for the future.
Aida recalls that her first impression of Iowa was the flatness of the state; yet, that made for some beautiful sunsets and stargazing at night. While studying at Graceland, Aida played tennis in the varsity team and was part of the honors program. She says that the warmth and hospitality of Iowans made it easy to cope with homesickness. Years after graduation, Aida is still in touch with friends she made in Iowa.
As part of the quest to advance her professional interest in medical genetics, Aida received a Masters degree in Human Genetics from Sarah Lawrence College in New York. Currently, Aida is a genetic counselor at Johns Hopkins University's Institute of Genetic Medicine and works with children and adults who have a variety of different genetic conditions. She works as part of the healthcare team that helps diagnose patients and is involved in sending different genetic tests to achieve this. She provides support and information to patients and their families on the inheritance and management of genetic disorders. In addition to providing clinical care she is also involved in many different research projects. To learn more about her work, see below Aida's talk (in Albanian) at TEDxPrishtina.
Aida has also been seeking funding to launch educational projects about genetics in Kosovo. She is excited about the recent partnership between Iowa and Kosovo and future cooperation in education, healthcare, and other areas.