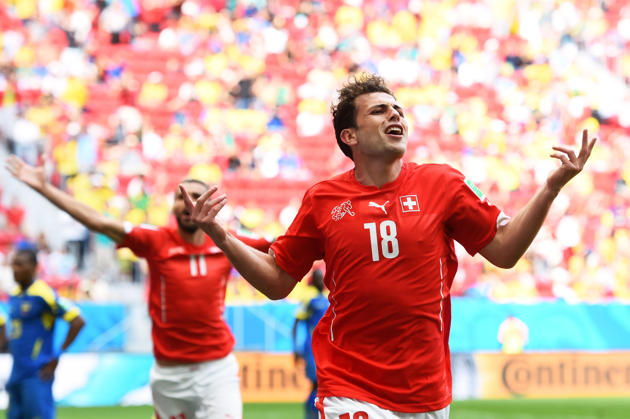 Admir Mehmedi in the FC Gostivar trainings
By: Fitim Salihu July 17, 2014
Admir Mehmedi visited the Gostivar City Stadium and attended the training session of FC Gostivar, the soccer team of his birthplace. He was the first Albanian player to score in a World Cup tournament, in the match that Switzerland won against Ecuador.
Swiss player of the Albanian origin, Admir Mehmedi, who is on a visit to his hometown in Gostivar, has watched the first training of the FC Gostivar. Mehmedi played for the Swiss national team in the World Cup "Brazil 2014", scoring a goal. After returning from Brazil he had decided to spend the holidays with his family in Macedonia.
Mehmedi was born in Gostivar, but when he was three-years old he had migrated to Switzerland together with his parents. Currently he plays in the German Bundesliga for Freiburg.