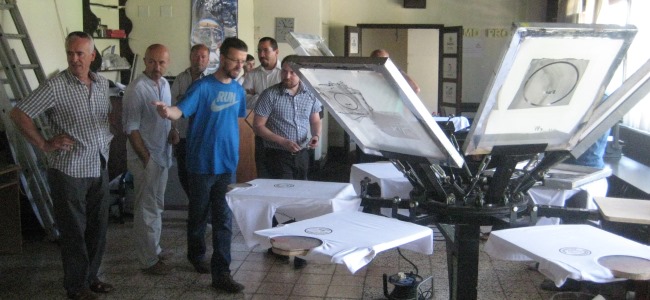 Achieving More With less
By: Valon Xoxa September 5, 2014
Article Originally Written and Published by www.deed-ks.org/;
The DEED Project Managers, Mr. Ardian Spahiu (UNDP) and Mr. Robert Cancel (IOM) jointly with the Mr. Vesa Kotilainen from the Finnish Embasy in Prishtina and the RDA East representatives have visited the grant receivers in Gjilan region who benefited from DEED project's Grant Scheme activity implemented during the end of 2013. The grant-scheme was dedicated for new or existing businesses with the best business proposal and a 50% co-funding form diaspora.
Four out of eight businesses were visited where the successful implementation of the received grants was once again confirmed. With only around 8000,00 Euros in total, these four entrepreneurs (two Kosovo Alabanian and two Kosovo Serb) have shown that with a joint effort with diaspora, hard work, dedication, as well as targeted assistance,  in Kosovo one can easily achieve more with less. These four grant recipients have successfully established or expanded sustainable businesses for themselves and their families. Through the assistance received by the diaspora and the Grant Scheme enabled by the Finnish Government, implemented by the DEED project jointly with RDA East, five (5) Kosovars have been fully employed and 4 others engaged part-time. Kudos to these successful entrepreneurs!
This is in continuation of DEED efforts, to support new and existing businesses in Kosovo through close cooperation with diaspora and remittance receiving households including female and minority run businesses.