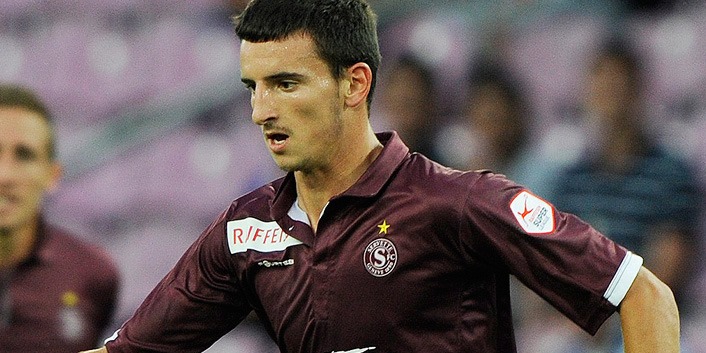 A New Contract for Samir Ramizi
By: Kosovare Mezini January 26, 2014
Earlier this week, Swiss second-division team FC Wohlen announced they signed on 22-year-old Samir Ramizi. The young, Kosovo-born, forward has played for Étoile Carouge FC and Servette FC, but he will now spend the next two years playing for FC Wohlen.
Sami Ramizi was born in Kosovo in 1991 and left at the age of 20 to play for the Swiss team, FC Stade Nyonnais. After a few months, he transferred to Servette FC. In 2013, he played for Étoile Carouge FC on a loan twice, before being officially offered a contract from FC Wohlen.
Currently, FC Wohlen is placed last in the Swiss second division, also known as the Challenge League. They likely hope Ramizi will help improve their rankings in the upcoming season. Winter break for the league will end on February 1st , with FC Wohlen's match against FC Locarno.