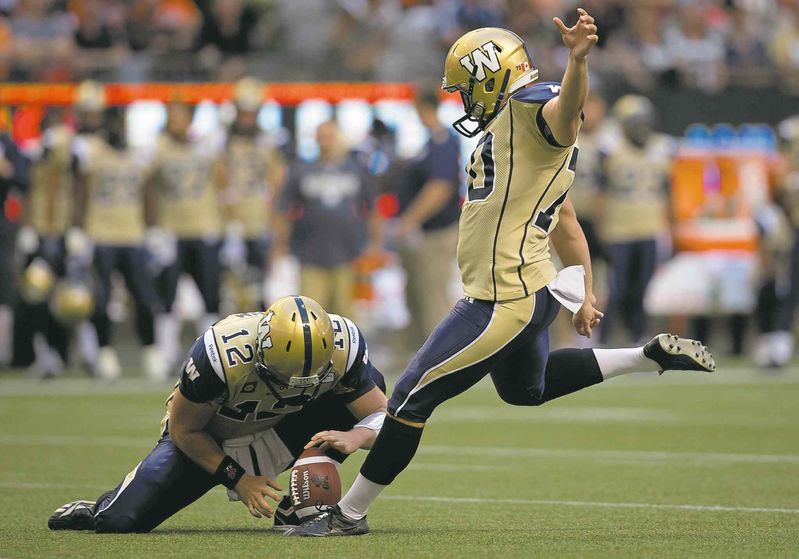 A Kosovan Among The Winnipeg Blue Bombers
By: Valon Xoxa October 12, 2014
The story of Lirim Hajrullahu is worth our continuous coverage and support. Lirim's example of integration within the culture and sports of Canada is typical for many Kosovars. A quick search on Youtube or Google will lead one to the many pages and videos that fans and news channels have dedicated to the quickly rising star  of the Winnipeg Blue Bombers.
Watch a short video narrate the story of Lirim. The story of a refugee becoming a football star is something we are only used to seeing in the movies. To Lirim and his family, however, this has been a first hand experience. We believe that every migrant brings more than just a workforce to the hosting country. In this case, Lirim's love for soccer had been translated into the love for American Football, and hamburgers.
Follow Lirim Hajrullahu on Twitter here and also find out more how other people are commenting Lirim's rise to success.
The inspiring story of #Kosovo born Lirim Hajrullahu, now a star with @Wpg_BlueBombers in #Canada @Lirim_70 #football http://t.co/te663PVHKw

— Xhemajl Rexha (@xhemajl_rexha) October 7, 2014
When Lirim Hajrullahu's family fled the Kosovo War in the late 1990s they lived in Kingston for two months. #ygk http://t.co/wFWBpHen3l

— The Whig-Standard (@WhigStandard) October 7, 2014
Blue Bombers Hajrullahu still learning on the job despite early success rate: Lirim Hajrullahu … http://t.co/lewie56M1O #winnipeg #cfl

— Winnipeg Sports Net (@WinnipegSportsN) October 7, 2014
Lirim Hajrullahu is having a great season for the #Bombers. At first, I didn't think he was consonant enough.

— randy turner (@randyturner15) September 7, 2014