She was named Honorary Ambassador from the Ministry of Information and Education in Cambodia early December 2016. She studies Political Science and Law, and works as a teacher. Her name is Orhidea Rama; an 18 year old from Kosovo, who moved to Cambodia in 2013 when she was 13. Her childhood wasn't that different from other children in Kosovo, until her family decided to move to Phnom Penh, the capital of Cambodia.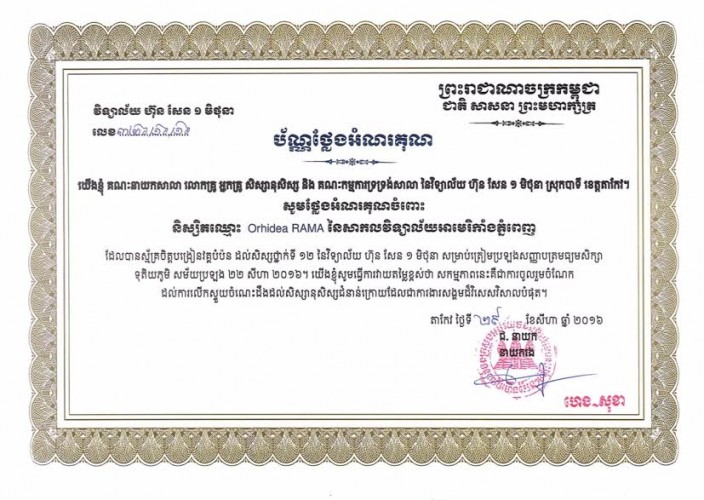 Every beginning is difficult, but Rama claims that difficulties led to a new experience. The experience that Cambodia gives her, changes her everyday. Every day in Cambodia brings something new and exciting that is different from Kosovo's culture, such as food, tradition, or lifestyle. Rama tells us she meets with different ambassadors in meetings organized by American University of Phnom Penh (AUPP). She uses every opportunity to talk about Kosovo and even in competitions she points out her ancestry.
Upon graduation from university, Rama plans to start something that will allow her continuing the works she currently does in Cambodia. Beside this, she claims that she wants to open a school with International Baccalaureate Diplomas in Kosovo, which is recognized by many countries worldwide. For Rama, such an institution would help improve the education system in Kosovo and would promote the importance of critical thinking and creativity. She believes that her success is important for her personally, but also believes to be beneficial for Kosovo as well.